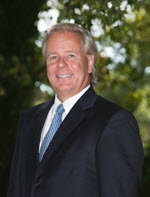 Since 1985, we have been fighting in local and state courts to keep DUI charges off your driving record, to keep you out of prison, and to minimize fines.
Tiverton, RI (PRWEB) November 24, 2011
Tiverton, RI attorney Richard Humphrey at the law firm of Law Offices of Richard Humphrey has obtained a positive outcome on behalf of Mr Richard DiPrete in a Refusal Defense case [A.A. Number 2010-0173, (T09-0072), (09-001-1512175)].
Richard Humphrey represented Mr Richard DiPrete in an appeal that eventually overturned the Rhode Island Traffic Tribunal appeals Panel Decision. In this case, Mr. Richard DiPrete urged that the Appeals Panel of the Rhode Island Traffic Tribunal erred when it affirmed a trial magistrate's decision finding Mr. DiPrete guilty of refusal to submit to chemical test, a civil violation. The state failed to satisfy the burden imposed upon it by the Fourth Amendment and secondarily he alleged that the trial magistrate exceeded proper bounds when he questioned the trooper (state's sole witness).
The decision, reached after two years of appellate work, vindicated Mr Richard DiPrete.
Attorney Richard Humphrey stated, "We are delighted to have been able to help our client with this case."
About the Firm
If you or a family member has been arrested for driving under the influence (DUI) or operating under the influence (OUI), you need the experienced DUI defense attorneys at the Law Offices of Richard S. Humphrey to represent you. Rhode Island DUI laws are tough because RI ranks third in the nation with the highest percentage of DUI-related car fatalities.
Serving clients from Rhode Island, Law Office of Richard Humphrey is dedicated to providing legal services in the following practice areas of:

DUI/DWI
Personal Injury
Legal Malpractice
Medical Malpractice
Municipal Law
Construction Litigation
Labor Law
The Rhode Island law firm of Richard S. Humphrey recently updated its website, providing a more cohesive and valuable online legal resource to current and potential clients.
Founded in 1983, the lawyers at Law Offices of Richard Humphrey have more than 25 years of combined experience. For more information about the firm, please visit http://www.richardhumphreylaw.com/ or call (401) 624-6152.
###