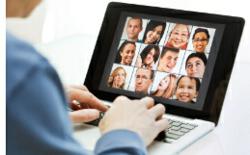 Alan Dean, Trusted Faces Director says"Trusted Faces enables internet dating sites to enhance their reputation by making it much safer for members to find romance without the risks sometimes associated with online dating".
(PRWEB UK) 29 November 2011
Trusted Faces links a real world face-to-face check at a UK Post Office® to an Online Passport enabling Dating Site Members to provide instant proof of identity and appearance..
Dating sites are extremely popular and enable members to have fun, meet new people and find romance.
However, they are also notorious for attracting undesirables who use anonymity and false identities to exploit the lonely and vulnerable.
By introducing the option of providing verified proof of identity and appearance internet dating can:

Create 'trusted member's safe areas' where everyone can prove any combination of name, age group, gender, location and appearance
Isolate those who choose not to provide proof of identity or appearance.
Support aliases or pseudonyms to protect privacy but increase confidence by introducing limited proof of age group, gender, location or even appearance.
Reduce risk or disappointment when arranging to meet new found friends off-line
Additionally, a Trusted Faces Online Passport enables holders create a safer online world by providing verified proof of identity and appearance when social networking, selling, making financial transactions and applying for jobs.
By joining Trusted Faces Who's Who Directory they can promote their online social, professional and business profiles and enable their customers, followers and others to authenticate their email, social network and web addresses
###