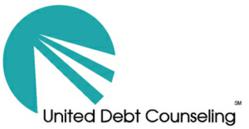 Lisbin added, "Employers often consider credit score and history when hiring candidates and equate creditworthiness with success or career performance."
Fort Lauderdale, FL (PRWEB) November 24, 2011
According to GETCREDITREPAIR.ORG, researchers at Louisiana State University (LSU), Texas Tech University and Northern Illinois University found that people with bad attitudes tend to have higher credit scores, confirming a link between the numerical index used to obtain credit and consumers' personalities.
The Study compared participants' responses to surveys regarding their personalities with their FICO scores, the most commonly used scores in the United States. What they found was that there was a negative relationship between agreeableness and credit scores, or in other words the more agreeable you are, the lower your credit score is. LSU professor Jeremy Bernerth, one of the study's authors said, "Alternatively, the more disagreeable you are, the higher your credit score is."
Judith Lisbin, whose website http://www.getcreditrepair.org offers credit restoration services speculates that the reason for this is that, "People with disagreeable personalities are less likely to yield to family or peer pressure to co-sign a loan, or to open a store credit card when they are approached in a store."
Bernerth said, "We do know that agreeableness is also negatively related to career advancement and career earnings. It doesn't seem like too far of a stretch to link those findings with one's credit score." Lisbin added, "Employers often consider credit score and history when hiring candidates and equate creditworthiness with success or career performance." Furthermore, the researchers acknowledge that there may be a correlation between credit scores and job performance in that they find both successful career performance and high credit scores require conscientious behavior.
However, contrary to what many employers believe, the researchers found that there was no correlation between low credit scores and bad behavior on the job. Bernerth said, "It was telling that poor credit scores were not correlated to theft and other deviant types of work behaviors. Most companies attempt to justify the use of credit scores because they think such employees will end up stealing, but our research suggests that might not be the case."
http://www.GETCREDITREPAIR.ORG has helped thousands of consumers across the nation repair their credit reports with their credit repair program. For more information about their programs, contact 800-665-9981. They can also be found on the web at http://www.getcreditrepair.org.
###