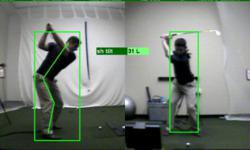 Improvement requires reinforcement. Tips rarely work because they aren't part of a comprehensive golf lesson program.
Rockville, MD (PRWEB) November 29, 2011
Why do most golfers start playing golf? Usually, most of GolfTEC clients answered to have fun. Question: Is golf still fun?
To improve the technique and play better golf in the spring, GolfTEC North Bethesda is the right place. For more than 15 years, GolfTEC has been helping golfers of all skill levels play better and enjoy the game more. Whether, a complete beginner or an accomplished golfer, GolfTEC's comprehensive approach to improvement can help golfers reach their personal goals.
Sequential approach to golf lessons
After millions of golf lessons, countless research studies and ongoing feedback from clients, GolfTEC has concluded that a sequential approach to golf lessons is critical to building repeatable skills and lasting results. Sequential lessons are one of the five factors required for maximum improvement. As a GolfTEC North Bethesda Coach improves the swing, they will follow a ground-up, start-to-finish sequence that builds one good motion on top of another:
1. Address – the critical foundation of all good golf swings
2. Backswing – the initial movement that sets up the rest of the swing
3. Top – an athletic, fundamentally-sound top position maximizes the odds of success
4. Downswing – the most difficult, and arguably most important, move in the swing
5. Impact – often called the moment of truth; it is the natural result of all previous moves
6. Release – an effective way to control and alter trajectory and shot shape
7. Finish – the reflection of a controlled swing and solid mechanics
There are many golf related gifts on the market today: training aids, clubs, balls, etc. Some of these training aids don't consider the unique swing and technique that golfers have, so more often than not the "system" that they're trying to implement is not geared to help golfers play better golf and start to enjoy the game. Here are some ideas to start golfers down the right path:
Golf Swing Evaluation regular $ 195.00; discounted 25% to $146.25
Winter 3-month Plan regular $1,227.00; discounted 25% to $920.25 ** Swing Evaluation Included (**10 Lessons, 3-months In-Bay Video Practices, Golf Fitness Evaluation, Current Set Analysis, Discount on purchase of any new golf equipment)
Golf Myth
"The average golfer don't need to be fitted for their wedges. Buying one or two off the rack is just as good as any other option." David Saunders, PGA, Director of Custom Club Fitting
Anything that a golfer uses for more than 30% of their shots had better be the right choice!! Next time in the market for a new wedge, consider that the "scoring game" is an art form. Picasso would not be asked to paint a masterpiece with a normal everyday paint roller. So trying to lower scores with faulty equipment is a losing proposition. According to David Saunders, PGA, "I regularly see in my fitting sessions that gapping, bounce, flex and head shape issues inhibit student's potential success." The key is to tailor a wedge system that caters to the players individual needs. If there are inconsistencies in wedge play take some time and head down to GolfTEC in North Bethesda. "I will make sure that your wedge system is firing on all cylinders", said David Saunders, PGA.
Custom Club Fitting
The Fall is the perfect time to get the current set evaluated. Call GolfTEC North Bethesda and set up a personal set evaluation or club fitting session with the Director of Custom Club Fitting.
Fitness for Golf
The Fall is the perfect time to start a personal golf fitness program. Call our store and set up a personal golf fitness evaluation with the Director of Golf Fitness.
Play better golf. GolfTEC will make it happen.
###