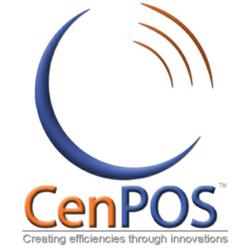 Miami, FL (PRWEB) November 23, 2011
CenPOS, a fast-growing payment processing technology provider, last week published an online infographic via Twitter (@CenPOS). The infographic, entitled "Who Killed the Paper Bill" illustrates the benefits that CenPOS EBPP provides its clients and their customers. The infographic can be found on the CenPOS website.
The CenPOS EBPP platform enables merchants to send invoices electronically via email allowing consumers to pay instantly through their computer or mobile device. Through the "Pay now" option found within the email consumers are redirected to a payment portal unique to that invoice. Because consumers can pay instantly, CenPOS EBPP reduces invoice aging and improves your cash flow.
Key benefits for merchants using CenPOS EBPP:

NO integration required
Reduces the aging window on receivables
Reduces time spent on collections through automation
Reduces processing time and costs associated with delivering paper invoices
Easily manage undelivered items
Automatically follow up on unpaid invoices
Eliminates cost of postage
Eliminates need for paper-based storage using electronic storage and retrieval
Improve merchants' "go green" campaigns
EBPP options are gaining popularity with telecommunications providers, academic institutions, non-profit organizations, and professional services (such as medical and legal practices) due to the quick-turn around and low implementation costs.
About CenPOS
http://www.cenpos.com/
"Creating efficiencies through payment innovation"
Founded in 2009, Miami-based CenPOS is a payment technology provider. CenPOS is committed
to providing its customers and partners with innovative solutions for today's rapidly evolving consumer payment choices.
CenPOS is an intelligent payment-processing network that streamlines the payment experience for businesses and consumers by using state-of-the-art technology to replace inefficient, outdated payment systems. The network reflects the core values that drive the experienced and innovative CenPOS team: Simplicity, Scalability, Security and a holistic approach to payment processing strategies.
CenPOS provides solutions to a range of organizations including but not limited to retail, card not present merchants, automotive dealers, professional services and academic institutions; special programs are also available for non-profits. Call us: (305) 630-7960, or toll free: (877) 630-7960.
Follow CenPOS on Twitter: @CenPOS
###