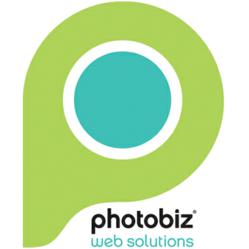 Greensboro, NC (PRWEB) November 22, 2011
The "Carousel" animated transition used in the Vancouver website template is special because it highlights a single image in the center while the next image and previous image in the slideshow sequence are displayed with an opaque overlay. As the highlighted image is transitioned into the center, the color shifting elements will compliment it nicely.
The lower mirror reflection that spans the length of the photo is a special effect that this template applies to the photos. You may have seen or used this on our previous Marseille, Monte Carlo or Melbourne templates; but it is unique to the industry.
Vancouver utilizes the highly innovative .SWF addressing feature that allows each page to be 1) Indexed by search engines the same way that HTML sites are and 2) Provides a unique URL that search engines can use when ranking websites. Also, this makes it easier for a photographer to share a specific page with someone.
Vancouver uses the images of one of the most attention grabbing young photographers in PhotoBiz's home state of North Carolina, Blair Phillips. He overcame a very difficult childhood to make Blair Phillips Photography into a household name that people in his community, and from several states away, have come to know and adore. He is the 2010 National Senior Photographer First Prize Winner and a sought-after Speaker and Educator.
Reminiscent of our "Designer Series" from a few years ago PhotoBiz has implemented an elegant designer like feel to a full screen template. Sacramento provides a high impact presentation to show off photography that will adjust to fit any screen size. PhotoBiz was the first to implement a "scaler" feature that adjusts the website template to proportionally fit any screen size available.
PhotoBiz has really put an emphasis on the Color Shifting feature with Sacramento as the site builder can very easily pick any color out of each image to compliment the background of the website. This is a stunning touch that really puts the focus on the images and provides the photographer with a better online presentation.
Two of the most popular features are showcased with Sacramento that provides the most customization possible; backgrounds and border padding. The background feature allows for an upload of any background (including transparent PNG's). PhotoBiz has some backgrounds that can be used if desired, but recommends uploading custom backgrounds to give the photographer a powerful web presence to match their brand. Secondly, the border padding feature allows for more or less of the background to be shown.
Many thanks to James and Jen Tarpley of VISIO Photography for lending their images to the Sacramento template. VISIO photography began as a simple passion for photography and developed into a desire to capture special moments for others. Located in the gorgeous mountains of North Carolina, the award winning Tarpleys have been PhotoBiz contributors for several years.
Website Solutions powered by Passionate Support: For more information about PhotoBiz.com, visit http://www.PhotoBiz.com or visit us on Facebook at http://www.photobizfanclub.com.
###