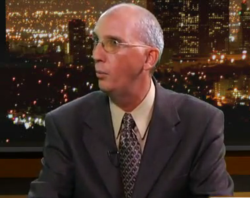 I am a living testimonial as to how it changed my life
Corona Calif (PRWEB) November 28, 2011
Several years ago Mark Neely was diagnosed with an immune deficiency illness, the medication he is currently taking has caused some very serious nutritional side effects including, morning nausea, constant fatigue and pre-diabetes.
According to the American Dietetic Association, malnutrition and an unbalanced diet are the most common causes of immune deficiency worldwide. Treatment for individuals with immune deficiencies like HIV/AIDs also tends to weaken their immune system. The poor nutrition attributed to the medications compromises the lymphatic system that produces immune cells. This makes the body more vulnerable to infection and disease, a wholesome, balanced nutrition is crucial to these individuals in maintaining a healthy immune system and a healthy lifestyle.
Mr. Neely wanting to eat healthier and reduce the fatigue he was experiencing, reduce his blood glucose levels, and the threat of another complications like diabetes. He began searching for alternatives when he was introduced to the Body By Vi Challenge. He started the challenge in July 2011 and states in an interview with Southern California CEO Magazine that his overall health and well being along with his blood glucose levels are improving. Having more stamina, he was able to also start a own home based business promoting the product that is helping him as well as others.
Neely, like thousand of others who are dealing with the high cost of eating healthy, chose Body By Vi for the low cost per meal serving, the overall nutrition of the product, the taste and flexibility of the product. The Body By Vi Challenge, created by Visalus Sciences has taken the health and wellness industry by storm with over 85,000 individuals joining the challenge last month alone. The Body Body Vi Challenge is a program whereby challenge participants make their health a number one priority for a minimum 90 days. Along with mentorship and coaching, people and like Neely who join the challenge are realizing incredible results in their health, lives and prosperity.
Cheri Hays, an Ambassador with Body By Vi, shares Neely's enthusiasm for the product and his desire to help others achieve a healthier lifestyle. Hayes, unlike Neely began using the product as a weight loss aide, she also stated that she no longer needs the anti-depressants that she had been taking for years. An added benefit she went on to say was "I was able to replaced a six figure corporate income as an Ambassador for Body By Vi." She has found that being healthy and an entrepreneur gave her the gift of time back, allowing her to spend more time with her daughter, something that this single mother very much appreciates.
Neely states that there are variety of ways a person can become involved with Body By Vi to see how it works for them; all they need to do is take the 90 day challenge as he did and then decide for themselves later if they want to become an independent distributor of the product and start their own home based business as he did.
To learn more about Mr. Neely or Body By Vi products contact: visit live4today.myvi.net/.
For more information on this story or other business stories
Contact:
Dwight Cromie
Altek Media Group
Info(at)socalceo(dot)com
###