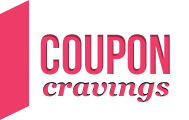 I'm constantly updating Coupon Cravings with the latest deals and many don't last long!
Des Moines, IOWA (PRWEB) November 23, 2011
Venerated coupon blog couponcravings.com today announced a multi-pronged strategy for the new direction of its website. The plan includes a more comprehensive coupon directory, a larger focus on sweepstakes and giveaways, and an increase in unique content across the site – all in addition to its primary blog content. The move comes in response to a recent change in management, as Kate Sorensen, a mother from outside Des Moines, Iowa, took control of the site nearly two weeks ago. "I couldn't be happier with where the site is headed," Sorensen said in a statement. "I'm confident that my readers will feel the same way."
Couponcravings.com, one of the web's top destinations for coupons and deals, will soon be updating its coupon directory into a more comprehensive and useful format. Although the blog has always provided relevant and timely deals, Sorensen found that the coupons were often difficult to find and organize once they passed out of the blog's front page. With the help of some other enthusiastic couponers, Sorensen has been busy updating the site's coupon database and making its listings more relevant to users and will soon feature vastly more retail coupons for on and offline retailers. Sorensen hopes the new database will help her readers save more time and money.
Sorensen expressed excitement over her new focus on sweepstakes and giveaways. Although many of the offers will be featured through her blog, Sorensen noted that some of the most exclusive contests will only be publicized through her Facebook page, her twitter feed, or her newsletter, and that readers will have to "check back often" to find out about all the best giveaways.
In addition to all the added features, the site's blog content would remain Sorensen's top priority. As an avid couponer, Sorensen said she knows where to look for the best deals and can continue to share them with her readers. To find all of her best deals, she recommends checking in often. "I'm constantly updating my blog with the freshest deals," she said. "And some of them don't last very long!"
About Couponcravings.com
Couponcravings.com was founded in 2008 and since then has helped over five million people find the best coupons and deals on the web. With a focus on savings tips for busy families, couponcravings.com has been recognized by the Chicago Tribune, Good Morning America, and the Wall Street Journal for its unique take on consumer savings and couponing. The site was recently transferred from its founder, Erin Gifford, to Kate Sorensen. Gifford maintains a consulting presence in its operations.
For more information, please visit http://www.couponcravings.com, or contact Kate Sorensen at kate(at)couponcravings(dot)com.
###