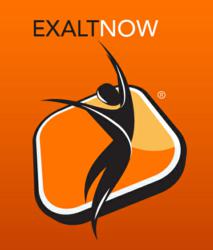 This isn't just a plugin. This is a total transformation in the way churches do worship media.
Ashland, OR (PRWEB) November 23, 2011
Sharefaith.com, a longtime heavyweight in the church media industry, just launched a powerful PowerPoint plugin that is likely to revolutionize the way churches uses PowerPoint in their worship service. Available in December 2011, the product is called ExaltNow. The ExaltNow worship software plugin for PowerPoint combines text over video for seamless slide transitions, and offers full integration to a church's existing CCLI song select database. Creating and planning a worship service within MS PowerPoint has never been this easy.
In a 2010 survey to more than 10,000 US churches, Sharefaith discovered that 89% of ministries uses PowerPoint as their main presentation software. To date, PowerPoint has been an excellent business presentation tool, but lacks the capabilities to offer pro worship functionality to churches that desperately needed it. ExaltNow saves churches hundreds of dollars by fulfilling a basic need requested by many church PowerPoint users for years. The ability to add text over any video loop with seamless slide transition, and the ability to access the largest worship song database is now possible with a simple plugin.
Watch ExaltNow's instructional video.
Features of ExaltNow

ExaltNow comes with 30 free worship videos and PowerPoints, valued at over $300. Priced at only $69,99 for a two-license setup, the ExaltNow worship plugin comes with thirty free top-quality worship products worth over $300. These worship media files include free worship video loops, welcome video intros, countdown timers, sermon PowerPoints, and worship stills.
Intuitive User Functionality. ExaltNow lets the user create an entire worship service in a few easy steps by adding text over any video loop inside PowerPoint.
Integrated Access to CCLI Song Select, the largest worship song/music database. ExaltNow worship software fully integrates with CCLI's Song Select worship database directly inside PowerPoint, providing access to the largest worship lyric and chord sheet database online. Users simply choose a background still or video, find worship lyrics on the CCLI database, click "Insert," and are ready to present.
Video in PowerPoint is no longer a problem. To date, adding text or lyrics over a video loop in PowerPoint has been impossible. ExaltNow allows users to integrate text over any motion video loop, enabling seamless slide transitions.
Version one and upcoming releases. The current version of ExaltNow has been built to function only on MS PowerPoint 2010 with Windows-based workstations. It has been thoroughly tested to work on XP, Vista, and Windows 7.
Upcoming releases will introduce PowerPoint Mac functionality, as well as integrated Bible translations, and Sharefaith media store capabilities. Users will be able to browse, select, and import any media from an existing Sharefaith account, as well as browse and import Scripture passages from various Bible translations. All of these capabilities take place right inside PowerPoint.
The Genesis of ExaltNow
ExaltNow, the brainchild of Sharefaith's CEO Hein van Wyk, was in the works as early as 2010. At that time, Sharefaith conducted a massive research project. The company was in discovery mode, learning how churches do digital media. Out of the eleven most popular presentation software versions, Sharefaith learned that more churches use PowerPoint than any other worship software option. In fact, PowerPoint was nearly twice as common as the next leading worship software. Evidently, more churches prefer PowerPoint. Considering that 95% of American churches have 100 members or less, the default use of PowerPoint is likely due to the limitations of budget and technological know-how within churches.
The problem with PowerPoint is that it lacks the robust functionality needed in church media. For one, it is cumbersome to manually add worship lyrics. Perhaps the most problematic limitation is in regard to video. PowerPoint lacks text-over-video integration in every version but the latest. Even when using the latest edition, Microsoft PowerPoint 2010, video usage is limited, making it difficult to present several slides of worship lyrics atop a moving background. These obvious shortcomings prevent many churches from using video during worship.
It was evident that churches needed more. Unfortunately, all leading presentation software is priced out of reach for the average church. The average church media budget is $300 per year, and most presentation software systems cost far more than that.
Besides being cost-effective and powerful, the development team wanted ExaltNow to be simple. Learning a new piece of software takes time, effort, and a lot of hard work. Some software solutions require hours of training. Since virtually everyone is somewhat familiar with PowerPoint, the ExaltNow solution was to use existing, familiar software, and taking it to the next level of power. ExaltNow starts with PowerPoint, and makes it better, giving it the features and horsepower of high-end presentation software.
ExaltNow provided a solution. The goal was to create a professional worship plugin that was priced within reach of the average church. Since most churches are using PowerPoint anyway, it was only logical to keep this system as the basis of the new presentation software.
Sharefaith and the Future of Church Media
According to Sharefaith CEO, "This isn't just a plugin. This is a total transformation in the way churches do worship media. Sharefaith continues to help churches communicate with relevance. There is no question that we live in a media-saturated world. The question is, how do churches best communicate within this context? Sharefaith has been providing answers within this ever-changing context for the last eight years."
Recently, Sharefaith provided free church websites for every single one of their 19,000 member churches. Finally, churches could build a professional church website, packed with all the powerful tools of an expensive, custom-designed website. With Sharefaith's rock-bottom hosting fees through partner TruePath, the company essentially revolutionized the world of church websites.
Sharefaith's revolutionary work continues with the introduction of ExaltNow. Churches finally have a solution tailored to their specific presentation needs, and priced at such a point that makes it shockingly affordable.
Sharefaith is not resting. The next calendar year will witness the release of dozens of enhancements, new programs, and stunning developments. In 2012, Sharefaith is bringing with them on this journey the highest number of churches hosted by any media solution company.
This Sunday, in a church somewhere near you, a congregation will sing worship songs while reading the lyrics from a PowerPoint slide. Chances are, Sharefaith is helping them do it, for a whole lost less, giving them a whole lot more.
###