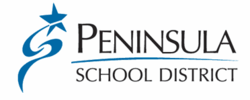 Management of OpenDNS Enterprise is so minimal, we can really just set it and forget it. It just works, so we don't need to tinker.
San Francisco, CA (PRWEB) November 23, 2011
OpenDNS, the world's largest and fastest-growing provider of Internet security and DNS services that deliver a safer, faster and more intelligent Internet experience to everyone, today announced Peninsula School District is using cloud-based OpenDNS Enterprise to meet CIPA compliance. Peninsula School District, located outside of Seattle, chose OpenDNS Enterprise to protect its nearly 10,000 students and faculty members, and join the 1 in 3 U.S. K-12 public schools using OpenDNS to keep kids safe online.
Prior to deploying OpenDNS Enterprise, Peninsula School District was using a content filtering appliance from Websense, but Kris Hagel, Technical Support Supervisor for the district, said the solution was, "extremely expensive and included a large number of unnecessary features." Like many school district IT professionals, Hagel wanted a solution that is both easy to manage and excellent at one simple function: blocking access to the websites that are unsafe or inappropriate for school-age kids. He didn't want to exhaust his IT budget paying for Websense features he didn't need.
In addition to the task of blocking unsavory content on school computers, Peninsula School District's IT team was searching for a solution that would remove client-side settings and eliminate the need to individually provision the District's nearly 4,000 devices. Like other districts, an increasing number of iPads and smartphones are connecting to the Internet on the school-run networks. The team needed a way to ensure that anyone accessing the Internet over the District's Wi-Fi networks would be subject to the same settings, regardless of whether they were using a personal or school-owned device.
Hagel and his team chose OpenDNS Enterprise because it is the only solution that offers Web filtering at the DNS layer, ensuring universal protection across all network-connected devices. OpenDNS Enterprise not only ensures that Peninsula School District meets CIPA compliance and keeps kids protected from harmful online content, it also protects against malware, phishing and other Internet threats.
As an added bonus, OpenDNS Enterprise provides fast and reliable DNS service that makes the Internet across Peninsula School District campuses perform better. The result is improved access to those key online learning tools and websites that are allowed. This experience is in contrast to the one created by content filtering appliances, which slow down Internet performance and webpage load times.
"It's important to us that our students experience the rich resources available online while ensuring they're doing it as safely as possible," said Hagel. "Management of OpenDNS Enterprise is so minimal, we can really just set it and forget it. It just works, so we don't need to tinker."
Since deploying OpenDNS Enterprise and eliminating the need for costly and time-intensive maintenance of its Web filtering program, the Peninsula School District has been able to focus its technology budget on improving network security and renovating an aging network infrastructure.
About OpenDNS
OpenDNS is the world's leading provider of Internet security and DNS services, enabling the world to connect to the Internet with confidence on any device, anywhere, any time. OpenDNS provides millions of businesses, schools and households with a safer, faster and more intelligent Internet experience by protecting them from malicious Web threats and providing them control over how users navigate the Internet, while dramatically increasing the network's overall performance and reliability. For more information about OpenDNS, please visit: http://www.opendns.com.
About Peninsula School District
The Peninsula School District is located in Gig Harbor, Washington. The District is comprised of 15 schools, serving nearly 9,000 students. It is located across Puget Sound from the Seattle/ Tacoma area and covers a 120 square-mile area on two peninsulas. The Peninsula School District is considered one of the strongest and most innovative districts in the State of Washington.
# # #