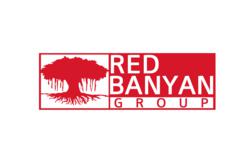 Red Banyan Group has unparalleled expertise when it comes to thinking strategically and helping companies do a better job of telling their stories
Miami, Florida (PRWEB) November 22, 2011
Red Banyan Group, a leading South Florida public relations agency, this week announced the creation of the Banyan Blog on the company's website. The new blog is designed to provide tips from Red Banyan Group Founder and Principal Evan Nierman for how organizations can communicate more effectively.
The Red Banyan Group blog will often focus on crisis PR topics and the handling of high-stakes situations, but will also offer commentary on general news topics. "Red Banyan Group has unparalleled expertise when it comes to thinking strategically and helping companies do a better job of telling their stories," said Red Banyan Group Founder Evan Nierman.
The insights from the top Florida PR firm' s blog will also be shared via Red Banyan Group's Facebook page and Twitter handle.
In addition to assisting clients facing difficult circumstances requiring crisis PR and reputation management, Red Banyan Group also provides ongoing counsel to organizations who are simply looking to better market their products or services. Red Banyan Group clients range from automotive companies to law firms to high-end drug rehab facilities to non-profit advocacy groups.
Red Banyan Group, which is considered a top Florida public relations firm, serves clients around the country. It also has a thriving pro-bono practice that has provided PR counsel to Florida-based charities.
About Red Banyan Group
Red Banyan Group is a top South Florida PR firm that combines substantive understanding of complex issues with the experience and skills to execute campaigns that deliver results. From media relations, corporate communications and crisis PR to copywriting, media training and event planning and production, Red Banyan Group provides an integrated approach to communicating rooted in strategy. Become a fan on the Red Banyan Group Facebook page, and follow the firm on Twitter.
###