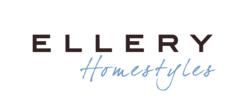 New York, NY (PRWEB) November 23, 2011
Extra helpings and crazy wish lists can leave everyone feeling exhausted during the holidays. This year give the gifts of comfort and relaxation with any one of these gift ideas. The complete Holiday Gift Guide wouldn't be the same without them. Plus, enter for your chance to win great prizes from Eclipse Curtains.
Give the gift of coziness
Anyone would love their very own ComfortTech™ Blanket -- there is no other blanket like it. Luxurious ComfortTech™ blankets are enhanced with 3M™ Thinsulate™ Insulation and perfect for year-round warmth. ComfortTech™ blankets feature lush microfiber, micromink and faux fur in a range of colors. Visit ComfortTech Blankets.
Give the gift of a restful sleep
Eclipse curtains are the perfect gift this holiday season. Allow friends and family to experience the darkness, silence, and beauty of Eclipse™ blackout, noise-reducing, energy-saving curtains. They're laboratory tested to block out over 99% of light and reduce unwanted noise to allow for truly restful sleep. Plus, they're machine washable and easy to hang. Visit Eclipse Curtains to enter for a chance to win these beautiful curtains and more in the Turkey Makes Me Sleepy Sweepstakes.
Give some much needed down time
The Sound Asleep™ Comfort Pillow is the perfect unique gift. It's no average pillow! It has a built-in speaker that plays sound from any audio device including iPods, iPads, Smart Phones, and even bedside radios. The speaker is buried deep inside the pillow – but comfy enough to earn a steady spot on the bed! Visit Sound Alseep Comfort Pillow.
Give the gift of Luxury
The King Charles 100% cotton matelasse bedding collection offers the ultimate blend of European, Caribbean, and Asian influences. This timeless collection is available in a bedspread or coverlet with coordinating bedskirt, shams and decorative accent pillows. Each piece features classic 19th century motifs and is available in eight fashion colors. Visit King Charles Matelasse Collection.
###