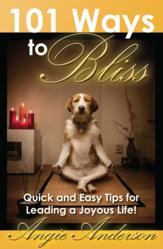 Take lots of pictures and realize that someday these will truly be some of your most cherished memories.
Redondo Beach, CA (PRWEB) November 24, 2011
For children, the holiday season is filled with warmth and splendor - the year can't go by fast enough. As jubilant little stewards of holiday spirit, they help usher in the special days with immense interest and excitement.
Once those same kids turn to teens, they want to get away from family as fast as they can, so they can go hang out with friends. Then as teens hit their 20s they're off and running as independent, busy, newly autonomous adults; places to go, people to see.
Generally when they hit their 30s many come back around to the whole family deal, as they decide to take over the role of host/hostess to these grand events. They get new dishes, holiday linens and learn once and for all to bake a proper turkey (or Tofurkey).
Once the family realizes how well they've handle this responsibility, they begin to expect them to continue being such a gracious host - from now into eternity. This is where one starts losing steam; trying to work around everyone's schedules, dealing with surprise guests and cancellations, accommodating several different dietary preferences, not to mention all the wonderful interpersonal dramas that invariably go on within the family circle.
Suffice to say, by the time those jubilant little stewards of holiday spirit hit their 40s they say, "Put a fork in ME, I'm done!" as they desperately look for the emergency exit.
So what to do? Angie proposes this simple, quick, peaceful way to bring joy back into the holiday season. "It's a three-point plan, as follows," she says.
"One - When you find yourself in any type of sticky, uncomfortable, awkward,
unsolvable situation pull out the big gun - 'WHAT-EVER!' Yep. No matter
the issue, just give it the big ole' shoulder shrug with a smile. Agree with
everyone, smile a lot and do exactly what YOU see fit.
Two - Find the humor in the situation. Uncle Fritz picks his nose at the table,
mom still talks to you like you're five years old, your kids are wearing mismatched
shoes, the turkey didn't defrost in time, whatever it is - Laugh it off. Take lots of
pictures and realize that someday these will truly be some of your most cherished
memories.
Three - Give love to everyone and every situation. Just open your big beautiful heart and
love, love, love it all. When you find yourself getting pinched and riled up, just take
a deep breath and send love to everyone and everything in your path (including yourself)!"
For more information about Angie Anderson, or her book, "101 Ways to Bliss: Quick & Easy Tips for Leading a Joyous Life!" visit http://www.101waystobliss.com.
###