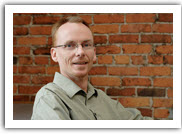 "Digital WarRoom product sales are growing in response to the demand for in-house e-discovery for law firms and corporations."
Seattle, WA (PRWEB) November 22, 2011
Gallivan, Gallivan and O'Melia (GGO, LLC), e-discovery experts leading the move toward complete, accessible, affordable e-discovery solutions, today announced the company has formed an E-Discovery Products Group, to focus on providing Digital WarRoom software to law firms and corporations. Barry O'Melia, a founding partner of the 10-year old e-discovery consulting and services firm, will lead the organization. Under Barry's direction, the product team will draw on the established GGO standards and best practices to educate and assist clients in making the transition to in-house e-discovery.
"Direct sales of Digital WarRoom WorkGroup™ and Digital WarRoom Pro™ have been the fastest-growing area of our business in 2011," said Bill Gallivan, president of Gallivan Gallivan & O'Melia. "We are structuring the products group to provide highly attentive support to forward-thinking e-discovery attorneys, litigation support teams and IT managers who want to establish efficient e-discovery operations in-house."
For the last several years Barry has been actively managing the Digital WarRoom sales effort, as well as providing e-discovery project management and consulting services to GGO clients. He often serves as a 30(B) (6) witness, testifying on behalf of client corporations on e-discovery practices and methodologies employed in ESI management. He is a frequent instructor and presenter on e-discovery topics in cooperation with ACEDS, ALSP, the Organization of Legal Professionals (OLP), and other industry organizations.
With more than 20 years in software development, technology integration and legal information services, Barry brings well-rounded business management experience to the challenges of a high-growth environment. Prior to joining GGO, Barry was program manager for an electronic legal services consulting and software firm. He was responsible for service and product delivery to several Fortune 100 companies in house and external legal counsel.
Gallivan Gallivan & O'Melia are the visionaries behind the mainstreaming of e-discovery in corporations and law firms. The Digital WarRoom product line includes DWR Pro™, an end-to-end Windows PC application for small/solo law and DWR WorkGroup™, providing e-discovery teams with complete ESI processing, document review and production in a single application, without traditional high-cost volume-based processing fees. GGO also offers full-service hosted e-discovery on the DWR Remote™ hosted platform designed for distributed and virtual team access to case data. The Digital WarRoom platform is unique in its ability to create and save case data in a portable form. A case database created on any Digital WarRoom product can move seamlessly to any other Digital WarRoom product, with all attorney work product preserved. This unmatched flexibility allows organizations to cost effectively handle an entire portfolio of matters in-house, while retaining the option for full-service hosted review on larger, complex and global matters.
About GGO
Since its inception in 2002, GGO (Gallivan Gallivan & O'Melia LLC) has successfully completed over 3,000 complex e-discovery matters. GGO offers the Digital WarRoom® software and consulting services spanning the entire e-discovery lifecycle from capture through processing, review, and production. Customized services include M&A target data preservation and internal data mining and investigations. Headquartered in Seattle, GGO offices are located in New York, Santa Clara, San Francisco, Dallas, Los Angeles, and serves all metropolitan markets in North America. Leading global corporations, Fortune 1000 companies, Am Law 100 law firms, and government agencies, including the Library of Congress, rely on GGO for robust technology and personalized service. To learn more about GGO, visit http://www.digitalwarroom.com
###