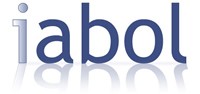 Users now have an affordable way to ship Priority Mail and Express Mail Flat Rate Boxes and Envelopes.
Atlanta, GA (PRWEB) November 23, 2011
ABOL Software announced today that it is offering a Free USPS™ Flat Rate version of its iabol.com web based software platform. Users now have an affordable way to ship Priority Mail and Express Mail Flat Rate Boxes and Envelopes. The new version allows iabol.com users to ship up to 500 packages a month without additional charges. This added service extends the USPS™ offerings dramatically through the iabol.com multi-carrier software solution.
The USPS™ Priority and Express Mail Flat Rate Services edition comes with all USPS™ Flat Rate services for U.S domestic shipments that are available online.
ABOL offers a special version to Amazon Sellers and eBay PowerSellers with direct integration for easy shipping.
Users can skip the post office this peak season by purchasing prepaid postage on iabol.com. Features include: No weighing or calculating, Delivery within 2 days in most cases, Free Package pickup, Free Delivery Confirmation, Saturday delivery and Residential delivery without additional cost.
Eliminate trips to the post office with Carrier Pickup that can be scheduled online. The local postal carrier will pick up the outgoing shipments when he/she delivers your mail.
USPS™ also offers free Flat Rate packaging, which can be ordered online via the USPS™ web site. The shipping cost is determined by the packaging used regardless of the weight or the domestic destination. Flat Rate packaging is great if you ship heavy parcels to far away destinations.
About ABOL Software, Inc.
ABOL Software is a privately held software services company founded in 1994. ABOL streamlines the flow of information between customers, shippers and processes. By supporting high-speed processing and architecture for large volumes, their systems automate the shipping process and manage compliances for all supported carriers
iabol.com offers multi-carrier integration which allows customers to save dramatically on shipping costs and eliminate shipping errors. The fully automated shipping software is flexible enough to support individual users that ship only a couple of packages a week to large enterprises that ship thousands of packages a day. Users can access the software from anywhere with an online connection and internet browser, multiple sites can use the same version which allows for centrally managed ability. Users can be assigned different roles with permissions.
For additional information about this release, contact Stephan Roode, Director of Marketing and Sales, ABOL Software, Inc., 413 Creekstone Ridge, Woodstock, GA 30188, http://www.iabol.com/. Ship Anytime, Anywhere.
# # #