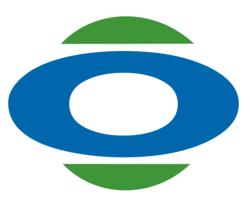 "Vyopta has performed exceptionally in its field and strongly deserves to be singled out as one of the Red Herring Global Finalists." - Alex Vieux, Chairman of Red Herring
Austin, Texas (PRWEB) November 28, 2011
Vyopta Incorporated, a pioneer in cloud applications for Cisco business video, announced today that the company has been selected as a finalist for Red Herring's 2011 Top 100 Global Award. This award honors the year's most audacious and far reaching private technology companies and entrepreneurs from across the globe. Vyopta's technology adapts Cisco business video to business processes which improves educator and student performance and outcomes, enhances customer satisfaction and retention, increases sales and cost savings and provides greater agility in meeting continually changing business demands.
The Red Herring editorial team selected the companies demonstrating the most innovative technologies and business models originating from over 1000 companies from over 40 nations. These companies, representing past Red Herring Asia, Europe and North America awards, are judged on a range of qualitative and quantitative metrics, including but not limited to, technology innovation, financial performance, growth criterion, management's execution standards, potential globalization of the strategy and market share improvement.
"Technology companies are becoming the bright spot in the economic outlook based on their increasing role within macro-economic environments," stated Alex Vieux, Chairman of Red Herring. "2011 has confirmed the sector's vibrant activity and its resilience to widespread economic problems. An unprecedented number of entrepreneurs are attempting to jump ahead of the competition and aspire to make a difference. Breakthroughs obsolete each other faster than ever before. Vyopta has performed exceptionally in its field and strongly deserves to be singled out as one of the Red Herring Global Finalists. At this stage, we are left with the daunting task to select the best qualified companies for the 2011 Top 100 Global Award."
Red Herring's Top Global 100 list has become a mark of distinction for identifying promising new companies and entrepreneurs. Red Herring editors were among the first to recognize that companies such as Facebook, Twitter, Google, Yahoo!, Skype, Salesforce.com, YouTube, and eBay would change the way we live and work.
"We work closely with partners to deliver innovative solutions that enable organizations to adapt Cisco business video into their current critical business processes to surpass customer objectives," said Alfredo Ramirez, President and CEO of Vyopta. "We are proud to be selected as a Red Herring Global Finalist and show how we can successfully develop and sell cloud applications that help organizations drive significant improvement in operational efficiencies."
The Finalists are invited to present their winning strategies at the Red Herring Global forum in Los Angeles, December 5-7, 2011. The Top 100 winners will be announced at a special awards ceremony on December 7 at the event.
About Red Herring
Red Herring is a global media company uniting the world's best high technology innovators, venture investors and business decision makers in a variety of forums: a leading innovation magazine; an online daily technology news service; technology newsletters, and major events for technology leaders around the globe. Red Herring provides an insider's access to the global innovation economy, featuring unparalleled insights on the emerging technologies driving the economy. For more information, visit http://www.redherring.com.
About Vyopta Incorporated
Vyopta is a pioneer developer of cloud applications for Cisco business video. Vyopta adapts video to business processes, delivering high-quality customer service, process automation and business intelligence. Vyopta's solutions unleash the potential of business video investments, resulting in improved educator and student performance and outcomes, enhanced customer satisfaction and retention, increased sales and cost savings and greater agility in meeting continually changing business demands. For more information on Vyopta and its products, visit http://www.vyopta.com.
###