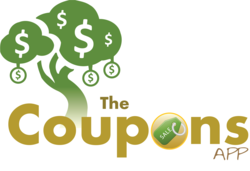 "You work hard for your money, your time is priceless. The Coupons App works, so you don't have to."
Chicago, IL (PRWEB) November 22, 2011
Saving money is easier said than done, so goes a common misconception on the topic of retail. It comes as no surprise Black Friday & Cyber Monday sales have proven two of the more popular days for bargain seeking shoppers attempting to disprove such a stereotype. Remarkably, the final discount need not stop at that advertised price while enabling these additional discounts is already available to most consumers at any given time.
Retailers one-up each other tempting consumers with provocative door busting deals, each trying to shout louder than the other with the hope of landing an attentive ear with an open wallet. There is no more powerful enabler for this lust of clinching this consumer connection than anointing an attractive product with an even more attractive price. An intoxicating power that becomes even more pronounced when such seductive "door busters" have additional coupon savings applied, redeemable by a simple flash of the users cellphone display to the cashier. Nothing to clip or print, nothing to forget at home.
Technology alleviating the work of this consumerist hunting and gathering game that is Black Friday has been available for years though remained a relatively subdued & private club. Without significant retailers on board or the audience of users attracting merchant adoption, traction towards gaining the critical mass needed for success has stagnated amongst the friction. Until now.
Enter The Coupons App, a popular free smartphone app for Android and the iOS suite of mobile devices providing untethered daily deals to consumers while creating an always-on, go anywhere platform that evokes visions of shopper delight within retailers eyes. Approaching 10 million users strong, The Coupons App enables significant coupon savings in an already clipped, already sorted, searchable format making this user-friendly tool such a powerful weapon of retail pricing destruction. Black Friday advertisements available for preview within the app intelligently eliminate the confusion of which store has what and when in a simple, intuitive fashion.
The Coupons App lowers prices on everything from lunch at a cozy unexplored local bistro or familiar franchise restaurants, to a seemingly endless variety of jaw dropping coupon savings at shopping establishments across the retail spectrum. Established circa 2008, The Coupons App continues to deliver powerful, exciting new ways to save each day with impressive, exclusive discounts and worthwhile coupon savings to friendly neighborhood locales and big box powerhouses. Coupons always at your fingertips, everywhere you go!
And with gas prices wildly gyrating seemingly everyday, The Coupons App users effortlessly navigate local price swings using the exclusive one-tap cheap gas finder intelligently assisted by the same familiar GPS technology powering family road trips through unfamiliar terrain.
"You work hard for your money, your time is priceless. The Coupons App works, so you don't have to."
The Coupons App is available free on the Google Android Market, Amazon Appstore and Apple App Store, or the company website at http://thecouponsapp.com/download
###