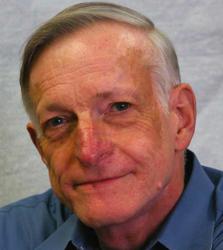 Acton, MA (PRWEB) November 29, 2011
Research for Better Teaching, Inc. (RBT - http://www.RBTeach.com), an established professional development organization for educators with focus on sustainable school improvement, has announced that Dr. Jonathon Saphier, the company's founder and president, was a speaker at the Michigan Department of Education School Improvement Conference on November 28 and 29 in Lansing, Michigan, sponsored by the Michigan Institute for Educational Management.
Dr. Saphier, co-author of the highly regarded textbook The Skillful Teacher: Building Your Teaching Skills (6th ed. 2008), led off the conference with a keynote entitled "Improving Teaching and Learning in Every Classroom" which addressed two key questions:

What are the highest leverage teaching skills that elevate student learning?
What are the strongest levers of influence that school leaders and central office personnel have on improving classroom teaching and learning?
Later he hosted two breakout sessions as follow-up sessions to the keynote:

A session for central office personnel and principals will go inside some of these levers to analyze in detail the activities of the leaders. Where do successful leaders show up and what do they do?
A session for teacher leaders and school improvement teams will profile teacher-leader skills and the key place of teacher leaders in improving a whole school's results for children.
"Skillful leadership at all levels is essential to building skillful teaching that results in the best student results. Pushing the right levers of influence can make such an enormous difference in the effectiveness of teachers," commented Saphier. The Skillful Teacher has become the gold standard text in many colleges and school districts across the country for studying generic pedagogy of the skills required for quality teaching. This text also forms the foundation upon which The Skillful Leader (2000) and The Skillful Leader II (2008) textbooks were developed.
The Michigan Institute for Educational Management is a nonprofit corporation founded in 1981 by the Michigan Association of School Administrators and the Michigan School Business Officials. It was established to provide professional development activities for all school personnel.
About Research for Better Teaching, Inc. (RBT)
Research for Better Teaching, Inc. is an established professional development organization for educators offering nationally recognized programs to school districts for administrators, teachers, and coaches. RBT prides itself in being a partner with the educational community in supporting sustainable school improvement. Established in 1979 by Jon Saphier, RBT has been leading the way for improved skills for teachers and furthering the mission to provide quality education. Programs, publications and consulting focus on building in-house professional development to ensure skillful teaching, developing teacher evaluation systems, training data coaches and data teams, and developing leadership skills for strong school cultures. RBT is headquartered in Acton, Massachusetts, outside of Boston.
© 2011 Research for Better Teaching, Inc. All rights reserved. Research for Better Teaching and RBTeach are service marks of Research for Better Teaching, Inc.
###