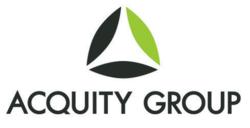 Chicago, IL (PRWEB) November 28, 2011
Acquity Group LLC, a leading global brand eCommerce and digital marketing company, today announced its partnership with Demandware, a leader in on-demand ecommerce. The collaboration will empower retailers to deliver a high-quality, customized online shopping experience for their customers.
Already serving as the digital services agency-of-record for some of the world's largest brands, Acquity Group's partnership with Demandware will simply reinforce its leadership in the multichannel commerce space. Acquity Group's growing client base will have access to Demandware's innovative commerce platform, which boasts new features that provide retailers with enhanced merchandising flexibility to better serve the demands of their consumers. Similarly, current and future Demandware clients will have the opportunity to leverage Acquity Group's award-winning digital marketing expertise to complement the platform's robust technology.
"Our solution partners are extremely valuable, as they have specialized training to implement our technology in a way that drives the most business value for our clients," said Tom Ebling, Chief Executive Officer at Demandware. "Acquity Group is a very well-respected leader in brand eCommerce and we look forward to growing our relationship from here."
By uniting services from each of the organizations, Acquity Group and Demandware have created a comprehensive eCommerce offering that is very important to retailers looking for an enhanced online presence today.
"The combined platform and digital services complement one other, notably for retailers that want to focus on their core competencies rather than dedicate time and energy towards managing an eCommerce platform," said Ray Grady, executive vice president at Acquity Group LLC.
Boot Barn – the world's largest western wear retailer – has already seen positive results from the partnership. Boot Barn turned to Acquity Group to enhance its online presence to impact growth, customer satisfaction, user experience and brand recognition. This, in combination with Demandware's Commerce platform, provided Boot Barn with a completely rebranded digital presence and design for bootbarn.com. To date, the initiative has won both an Interactive Media Award and a Horizon Interactive Award.
"We've leveraged Acquity Group and Demandware's commerce capabilities and are very pleased with the results we're seeing so far," said Patrick Meany, CEO of Boot Barn. "We've implemented cutting-edge technology that enables us to better serve our customers online. We're providing our customers with an online experience that mimics our strong brick-and-mortar presence, serving as a reflection not only of our service-first mentality, but of the quality and diversity of Boot Barn products."
In addition to Boot Barn, the partnership has spanned several other successful client engagements with top brands including L'Oreal USA, and Lancôme, among others.
About Acquity Group:
Acquity Group is a leading global brand eCommerce and digital marketing company, creating award-winning digital experiences for global brands. Our multi-disciplinary approach brings together strategy, design, and technology to create brand-unique experiences that build unbreakable customer relationships. Acquity Group works with leading brands like Adobe, AT&T, General Motors, Motorola, and Saks Fifth Avenue through offices in North America and Asia. To define a unique perspective for your business, contact Acquity Group at http://www.acquitygroup.com.
###