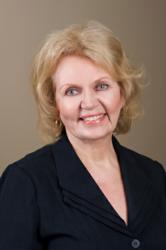 It's important to not lose sight of ways to help.
Phoenix, AZ (PRWEB) November 23, 2011
The economy is experiencing hard times and many companies have been strapped for cash. This is all the more reason to contribute wherever and whatever you can in order to make a difference. With the Thanksgiving holiday right around the corner, Smartcomm wanted to team up with local and national organizations to help those in need.
"I am very grateful for what I have, and feel blessed to be able to celebrate the upcoming holiday with my family and friends," says Smartcomm CEO Carole Downs. "I have been a business owner in AZ for many years, and always try to contribute whatever I can every quarter. It's important to not lose sight of ways to help." Though never mandatory, Smartcomm encourages its staff members to contribute to Salvation Army when they are able. They can simply request that a certain amount of their paycheck be taken out and donated. This allows everyone to contribute what they can, when they can.
"I think it's a great way to make a donation on a quarterly basis. It's effortless, and the amount each employee chooses to donate remains anonymous," explains Smartcomm's accounting specialist Kathy Watson. "We're a small company," Watson adds, "but every dollar counts."
In addition to a monetary donation, Smartcomm's staff also brought in canned goods and other food items to contribute to a St. Mary's Food Bank Alliance food drive being held at the company's office building. St. Mary's Food Bank Alliance is the world's first food bank and works with local organizations and volunteers to help alleviate local hunger, serving two-thirds of Arizona's 15 counties.
With fewer than 30 employees, Smartcomm was able to contribute almost 400 items, and hopes to make the holidays a bit brighter.
About Smartcomm, LLC
Phoenix-based Smartcomm, LLC provides consulting services and investment opportunities in the wireless communications industry to both individual and institutional investors. The company specializes in opportunities to acquire 700 MHz, 800 MHz and 1.9 GHz band spectrum through the filing of license applications, participation in FCC public auctions or acquisitions in the secondary market.
###