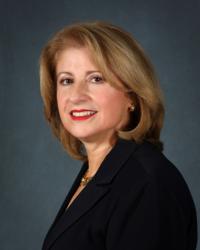 Whether the topic was retail, medical, office or land, all the speakers agreed that South Florida commercial real estate is a fantastic investment.
Miami, Florida (PRWEB) November 23, 2011
The Realtors Commercial Alliance of MIAMI (RCA MIAMI) hosted the Commercial Super Real Estate Conference at the Historic Biltmore Hotel in Coral Gables Florida on Friday, November 18, 2011.
The event, which attracted more than 200 commercial real estate professionals from around the state, featured 20 national speakers who covered investment, industrial, office, retail, land and medical. Keynote speaker Tony Goldman, CEO of Goldman Properties, discussed South Florida's incredible transformation since he began investing locally in the mid-1980s.
"Whether the topic was retail, medical, office or land, all the speakers agreed that South Florida commercial real estate is a fantastic investment," Betty B. Gonzalez, 2011 RCA Miami President. "That someone of Tony Goldman's stature has such a commitment and investment in the area is further confirmation."
The premier conference program also featured economist Dr. Randy Anderson of the University of Central Florida; three national and international real estate investment trusts (REITS): Duke Properties, Prologis and Healthcare Realty; Dean of the University of Miami Medical School, Dr. Pascal Goldschmidt; and Jackie Vanella, Burger King's Director Real Estate, East.
Other sessions included:

A SIOR Industrial Session on Miami-Dade and Broward
REIT Panel on regional opportunities and value
Land Panel: The Dirt on Dirt
A CCIM Investment Panel
About RCA MIAMI
The REALTORS Commercial Alliance of MIAMI(RCA MIAMI) seeks to serve commercial members and to shape and unify the commercial real estate brokerage and service industry in South Florida. With over 1,200 members, RCA is the only association of REALTORS dedicated exclusively to commercial real estate interest throughout Miami-Dade County. The Alliance provides member services, including a legislative voice, education opportunities, a code of ethics, and networking opportunities that provide enhancement of the commercial REALTORS knowledge base and ability to service their clients. RCA MIAMI participation facilitates networking opportunities. The Alliance hosts the Annual Commercial Super Conference and Expo, the largest commercial expo in South Florida.
About the MIAMI Association of REALTORS
The MIAMI Association of REALTORS was chartered by the National Association of Realtors in 1920 and is celebrating more than 90 years of service to Realtors, the buying and selling public, and the communities in South Florida. Comprised of four organizations, the Residential Association, the Realtors Commercial Alliance, the Broward County Board of Governors, and the International Council, it represents more than 25,000 real estate professionals in all aspects of real estate sales, marketing, and brokerage. It is the largest local association in the National Association of Realtors, and has partnerships with more than 60 international organizations worldwide. MIAMI's official website is http://www.miamire.com.
###