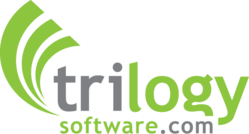 There is opportunity leveraging new technologies to improve work-flow efficiencies and source document management in professional accounting and tax preparation offices.
Calgary, Alberta (PRWEB) November 23, 2011
Trilogy Software Inc. (http://www.trilogysoftware.com) announced today that it has completed it's first round equity offering of $3.3M. The round was fully subscribed, with funds provided by the founders and local and North American private investors.
Proceeds will be used to launch DoxCycle Intelligent Tax Source Document Management Software (http://www.doxcycle.com), and to explore opportunities in the professional tax and accounting industry.
"We're very interested in work-flow efficiencies and automation," says Cameron Peters, CEO and Founder of Trilogy Software. "By leveraging new technologies already embraced in consumer markets such as mobile, the cloud and .NET, we will bring a new level of productivity and efficiency to accountants and tax practitioners."
DoxCycle, the first product from Trilogy Software, helps Canadian professional tax preparers electronically organize and manage tax source documents like T-Slips (T4, T5, T5013 etc...), receipts and statements. The V.I.P. phase of the DoxCycle launch started on November 1st, with the first commercially available release launching in January 2012.
About Trilogy Software
Founded in January 2010, Calgary based Trilogy Software enables accountants and tax professionals to leverage the latest cloud, mobile and desktop technologies for automated, integrated and intelligent tax office workflow and source document management. This is CEO Cameron Peters 3rd company. He co-created Cantax Software in the 1980's, and founded GreenPoint Software and the ProFile Tax Application Suite in the 1990's. GreenPoint was acquired by Intuit in 2000, after which Cameron served as CTO for Intuit Canada and U.K. The Trilogy Team has more than 50 years of combined experience serving Canadian tax and accounting professionals. Trilogy Software is a Microsoft BizSpark partner. Visit http://www.doxcycle.com.
# # #