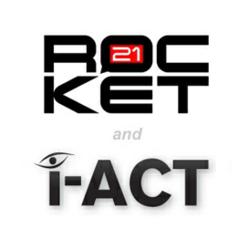 Our members have a strong interest in social justice, especially when it involves other youth," explained Lisa Litsey, Rocket21 Sr. Director, Outreach and Alliances. "Through i-ACT, our kids will be personally involved, both learning and sharing.
San Francisco and Redondo Beach, CA (PRWEB) November 23, 2011
This Thanksgiving holiday, youth members of Rocket21 (the new social network where kids explore amazing possibilities for their lives and futures) will expand their knowledge of global issues and social justice while giving thanks and engaging in philanthropy, through a partnership with i-ACT, (whose innovative technology fosters interaction between genocide victims and their supporters).
California-based i-ACT is departing on its eleventh expedition to Eastern Chad to bring technology, educational materials, and sports equipment to Darfuri refugees living in camps along the Chad-Darfur border.
During this time, Rocket21 members will complete a Giving Thanks Challenge, which includes self-reflections on thankfulness and reaching out online to connect directly with Darfuri youth who are living in these camps. Rather than receiving the usual Challenge Rewards for completing specific activities on Rocket21.com (which are convertible to gift card credits at popular online merchants), Rocket21 Member Rewards for the Challenge will be donated to i-ACT to support Darfur United – an all-refugee soccer team set to attempt to compete in the 2012 Viva World Cup in Iraqi Kurdistan.
"Rocket21 Members have expressed a strong interest in social justice, especially when it involves other youth," explained Lisa Litsey, Rocket21 Senior Director of Outreach and Alliances. "Our partnership with i-ACT brings amazing opportunities for kids to learn about global issues while empowering them to take action through interactive education."
The group will be partnering with Washington D.C.-based Darfur Dream Team to further school improvements and follow up with students in the Sister Schools program. i-ACT will also be delivering a mobile library in partnership with the Human Rights Watch Student Task Force. The library consists of a donkey saddled with learning materials focused on human rights and the English language, and will travel from school to school within camp Djabal.
i-ACT founder Gabriel Stauring, who will be leading the expedition, says "A trip to the Chad-Sudan border always has a degree of danger at every corner. With the possibility of North-South war, plus Darfuri rebels organizing, the instability of the whole region is affected."
The expedition team of Stauring plus i-ACT representatives Jeremiah Forest and Jordan Rae Lake, and Darfur Dream Team representative Meghan Higginbotham, will be in the field from November 21 until December 7, 2011. The team will be visiting refugee camps Goz Amer, Djabal, Kounoungo, and Mile.
About Rocket21
Rocket21 provides unprecedented access to world-class experts and organizations, while protecting them with a combination of state-of-the-art, real-time filtering and human moderation, extensive safety and security precautions, and a specialized infrastructure to keep kids safe.
About i-ACT
i-ACT is a 501(c)(3) non-profit seeking to empower individuals within communities, institutions, and governments to take personal responsibility to act on behalf of those affected by genocide, mass atrocities, and crimes against humanity. For more information visit http://iactivism.org.
###