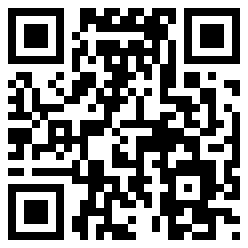 Falling in love is easy, staying in love is hard.
New York, NY (PRWEB) November 25, 2011
Getting a good smooch under the mistletoe can be part of a fun holiday tradition, but why not get a jump start and warm up before hand? Dr. Bonnie Eaker Weil suggests kicking things off this season by taking just 30 seconds for a kiss each day with your partner. "This releases oxytocin, known as the cuddle hormone, and makes you feel bonded and safe," Dr. Bonnie explains.
Additionally, a 20 second hug can do wonders as well. "It can help give you more energy and erase that "burned out" feeling you sometimes get from too much shopping, parties, festivities and so forth," says Dr. Bonnie.
These are easy, practical and non time-consuming ways to connect with your significant other, and should be done on a daily basis - but what better time to start than during the holidays when love is in their air ... and when we are also more susceptible to stress?! Practice a mistletoe kiss beforehand and couples will feel more energized and less stressed whether dealing with the holidays or not!
Dr. Bonnie Eaker Weil, PhD, author of the 2010 New York Times Reader's Choice Award winning book Make Up Don't Break Up with accompanying DVD Falling in Love and Staying In Love. Dr. Bonnie counsels couples considering breaking up, people who have committed adultery, and couples who want to strengthen their relationships damaged by resentment or unresolved anger, teaching people to "fight" to increase passion, bring back magic and restore the sizzle. Dr. Bonnie teaches Smart Heart Dialogue along with communication and connection tools, and counsel's families and children.
Known as "The Adultery Buster" and the "No. 1 Love Expert," she is the best-selling author of Adultery: The Forgivable Sin (adapted into a Lifetime movie starring actress Kate Jackson) Coming Nov 2011 as eBook, Make Up Don't Break Up, Finding and Keeping Love for Singles and Couples (Revised edition Feb 2010, including DVD How to Fall in Love and Stay in Love for Singles and Couples), Can We Cure and Forgive Adultery?, How Not to (S)mother Your Man and Keep a Woman Happy, and Financial Infidelity.
Dr. Bonnie has appeared on a Discovery Health documentary titled "Unfaithful" and A&E on addictions. ABC's Good Morning America, a three-day series on NBC's The Today Show, The Oprah Winfrey Show five times, a four day series on Fox TV regarding dating. She appears frequently on ABC, Fox, CBS and NBC News, The View, 20/20, and CNN. Visit Dr. Bonnie at http://www.DoctorBonnie.com.
Find further advice from Dr. Bonnie, named Best Local New York Therapist by the US Commerce Association two years in a row, in her videos on how to deal with adultery: http://bit.ly/HWwZ1q, http://bit.ly/IpSrcv. And check out her "5 Star Video Contributor" via YouTube/Google: http://tinyurl.com/dy73rbv