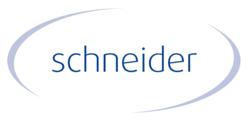 These recent reports suggest many firms are not recruiting and the situation could get worse... we will be continuing to run the fully funded trader training programme every two weeks
London, UK (PRWEB) November 24, 2011
Whilst last week's report from the Chartered Institute of Personnel and Development (CIPD) predicts the UK job market will worsen and face a 'slow, painful contraction', City based trading and broking firm, Schneider Trading Associates (STA), is pledging it will continue to recruit through its Professional Trader Programme (PTP). The programme is a popular graduate training scheme for some, an attractive change of career for others and also an accessible option for people without qualifications.
The report, which published results of the CIPD's quarterly survey of 1,000 employers, suggested firms will delay recruitment and a separate report from Barnardo's found that the economic turmoil is steering businesses towards a 'wait and see' policy. However, Schneider's four-week trader training course that, if successfully completed, leads to a fully supported trading position on a self-employed basis, will continue to run. The London based global trading facilitation company will maintain its current recruitment agenda throughout 2012, which on average takes on 30 candidates every two-weeks.
The CIPD's report also said that if the Eurozone crisis deteriorates and results in a return to conditions of recession, the employment situation could worsen.The UK unemployment figure, announced last week, has now hit 2.62 million and with over 1 million of these people being 16 to 24 years old, the younger generation is being hit particularly hard; Barnardo's has gone so far as saying that jobless teenagers are being 'ignored'.
As Matt Silvester, head of training at STA, explains, the Professional Trader Programme is open to anyone to apply for and the firm offers places to people from 16 years of age; candidates need no financial or economics experience. Matt said: "We're very happy to take people on the trader programme from 16 years of age and they don't need any qualifications or experience related to trading. Schneider believes in reducing the barriers for people to enter into a trading career but obviously the right attitude and aptitude is essential, and assessments must be passed.
"These recent reports suggest many firms are not recruiting and the situation could get worse for the 2.62 million people that are currently unemployed. Whilst competition is tough for a position at STA, we will be continuing to run the fully funded trader training programme every two weeks and classes will comprise the same number of candidates, which is usually around 30. From there, it is up to the individual to work hard and demonstrate their potential if they want to succeed and gain one of the places on the three-year training and mentorship scheme and one of the supported, but self-employed, trading jobs."
STA has been training traders for over twelve years; to find out more about the PTP, please visit http://www.schneidertrading.com. Also follow Schneider on Twitter @schneidertrader and on Facebook.com/schneidertrading.
###