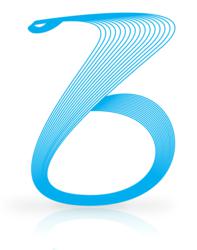 the Brand Conscious platform provides unparalleled cost efficiency, scalability and most of all, guaranteed visibility.
(PRWEB UK) 24 November 2011
Brand Conscious is an innovative new online display business designed to make CPM buying visible and efficient. The company has partnered with 'Alenty', a visibility technology provider, integrating them into their unique buying platform.
Research shows that around 1/3 of impressions bought are never even seen, and from this only 1/3 are seen for 15 seconds or longer. Whether below the fold, behind a tab or away from the desired content, Brand Conscious believes that you shouldn't have to pay for impressions that don't get seen. After all, you wouldn't be happy buying your morning coffee to find 1/3 missing.
Brand Conscious plug multiple inventory sources such as ad exchanges, networks and direct publishers into their platform. The system then measures each impression against several visibility metrics including the duration the impression is visible for, the percentage of the creative viewable and whether the impression is even visible in the users browser.
From this, the platform hand picks placements that have guaranteed visibility and aggregates them into their own inventory pool. Brand Conscious regard these as 'Pristine Impressions'. The system constantly updates and refreshes this pool as more inventory sources are added, and as the visibility behaviour of the existing placements change. The outcome remains the same, 100% guaranteed visibility on all impressions bought through the Brand Conscious platform.
This changes the way Agencies and Advertisers can approach online branding. With guaranteed visibility, Brand Conscious deliver larger impact for branding campaigns compared to traditional CPM buys from alternative online media sources. The platform is able to optimise towards innovative metrics such as 'Exposure'; the duration an impression is visible in a viewer's browser for. With regards to DR, if 100% of the impressions bought are Pristine Impressions, this has a profound effect upon CTR and ultimately, CPA.
By trading over multiple inventory sources, the Brand Conscious platform provides unparalleled cost efficiency, scalability and most of all, visibility. The system allows for a 'walled garden' approach by selecting individual sites and placements to avoid duplication; a lending feature for any media plan.
It's about time visibility became as important for online advertising as it is for offline advertising, and the Brand Conscious platform delivers just that.
Brand Conscious is a fully managed service based in Covent Garden, London and is now open for business.
###