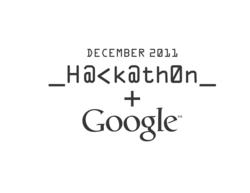 Norfolk, VA (PRWEB) November 28, 2011
Recognizing the value of innovation and collaboration, and eager to partner with businesses to be a part of next-generation software development, Dominion Enterprises will be working with senior representatives from Google when DE hosts their second "Hackathon" event of the year, scheduled for December 1–2, 2011.
The idea behind a Hackathon is to create an environment where programmers and developers can get together to exchange ideas, develop technological breakthroughs, and create innovative new web applications. The first DE Hackathon was based on internal software tools used by Dominion Enterprises business units. This next event will use Google software tools to create innovative new web or mobile applications.
"Dominion Enterprises and Google have enjoyed a great working relationship for years. This Hackathon alliance combines their innovative software products and API's with our software development expertise," says Joe Fuller, Vice President and Chief Information Officer for Dominion Enterprises. "Our work with Google has evolved from basic search and advertising to using Google Apps as our exclusive communication and collaboration platform. The more we leverage their tools, the better we get."
"The hackathon is a great way for Dominion developers and Google engineers to work together and learn from each other," said Michael Lock, Vice President of Enterprise for the Americas at Google. "Advances in cloud computing and mobile are reshaping business and this event promises to generate some new and interesting applications."
By hosting Hackathon events, Dominion Enterprises is looking to engage creative thinking from programmers and developers by providing tools and techniques they may not otherwise use. The long-term value is to create opportunities to attract and retain the best technical talent available in Hampton Roads and across the United States.
About Dominion Enterprises
Dominion Enterprises is a leading marketing services company serving the automotive enthusiast, recreation and commercial vehicle, real estate, apartment rental, travel, and employment industries. The company's businesses provide a comprehensive suite of technology-based marketing solutions including Internet advertising, lead generation, CRM, website design and hosting, and data management services. The company has more than 60 market-leading websites reaching more than 20.9 million unique visitors, and more than 280 magazines with a weekly circulation of 2.4 million. Headquartered in Norfolk, Virginia, the company has 3,300 employees in more than 186 offices nationwide. For more information, visit http://www.dominionenterprises.com.
# # #
Google and Google Apps are trademarks of Google Inc.