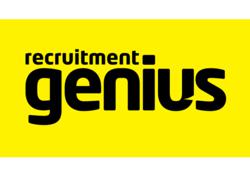 Unlike many other sectors, most accountants find their next career via their contacts
(PRWEB UK) 24 November 2011
Networking, improved people skills and a strong online presence can prove crucial for people looking for accountancy jobs, according to the Chartered Accountants' Benevolent Association (CABA).
The industry association said that accountants and finance professionals can do a lot to help themselves to stand out in the current recruitment scrum for financial jobs, especially older candidates who have been made redundant after a long period of employment.
The CABA's chief executive, Kath Haines, said that there are still more accountants looking for jobs than there are vacancies, so people who are active in taking steps to improve their chances will benefit immeasurably.
"There are strategies that many people who contact us could adopt that may improve their chances of finding work," she explained. "These ideas are especially relevant to more mature accountants who perhaps do not immediately recognise the ways in which the job market has changed in recent years, and whose thinking in terms of finding work may be a little out of date."
Learning to network is a key skill that will help with the recruitment process, after recent figures showed that as few as 15 to 20 per cent of jobs are publicly advertised. Haines said that improved people and communication skills will aid with networking and are highly valued by employers as 'soft' skills.
Geoff Newman from web recruitment experts RecruitmentGenius.com believes accountants are particularly vulnerable if they lack networking skills.
"Unlike many other sectors, most accountants find their next career via their contacts. Hence the saying 'it's not what you know but who you know' has never been truer. However there are certain things accountants can do immediately such as establishing a professional profile on a site like LinkedIn."
###