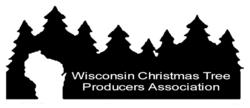 Portage, Wis. (PRWEB) November 23, 2011
The Friday after Thanksgiving isn't just about holiday sales and delicious leftovers. It also marks the beginning of Christmas tree season for many choose-and-cut farms and retail lots throughout Wisconsin. Before heading out to purchase a Christmas tree, a little preparation goes a long way. Here are some simple tree-selecting tips from the Wisconsin Christmas Tree Producers Association.
Make a Plan
Before leaving home, know what size and type of tree will best fit your space.

Measure the ceiling height in the room where the tree will be displayed. Leave extra space for a tree stand and tree topper.
Measure the width of the area of the room where the tree will be displayed. Most trees on tree farms are trimmed to an 80 percent taper. For example, a tree that's 10 feet tall will be 8 feet wide at the bottom. A tree that will fit in the room vertically might be entirely too big horizontally.
Consider your decorations. Some trees have more open foliage, stiffer branches or longer needles.
Know Your Tree
If you don't know what species of tree you prefer, become familiar with the ones grown in Wisconsin and their characteristics.

Balsam fir – a relatively dense tree with a slender, spire-like tip. It has a dark-green appearance, long-lasting needles and retains its pleasing fragrance.
Fraser fir – similar to the Balsam fir with a pyramid shape and strong branches that are turned slightly upwards. Its form, needle retention, dark blue-green color and pleasant scent have made it a popular choice.
Scotch pine – known for its long needles and stiff branches, which are well suited for decorating. It has good needle retention and holds up well throughout the holiday season.
Colorado blue spruce – an increasingly popular species due to its symmetrical form and unique blue foliage. It has an attractive natural shape.
White spruce – has a conical form that extends to the ground. White spruce has a lovely foliage color, short stiff needles and good natural shape.
Eastern white pine – one of the largest pines in the United States. White pine has very little aroma, and is reported to result in fewer allergic reactions than more aromatic species.
White fir – also known as concolor fir. It has good foliage color, a pleasing natural shape and aroma, and good needle retention.
Douglas-fir – a popular species, unrelated to true firs, with dark green or blue green needles that are soft to the touch and radiate out in all directions from the branch.
Canaan fir – a relative newcomer to the Christmas tree market with similarities to Fraser and Balsam firs.
Whether buying from a retail lot or a choose-and-cut farm, follow these tips to get the most out of either location.
Retail Lots

Make sure the lot is well-lit and trees are stored in a shaded area.
Run a branch through your enclosed hand - the needles should not come off easily.
Bend the outer branches - they should be pliable. However, if the outside temperature is below freezing, the branches might break because they are frozen. This is different from being dry.
Look for other indicators of dryness or deterioration: excessive needle loss, discolored foliage, musty odor, needle pliability, and wrinkled bark. When in doubt about the freshness of a tree, select another one.
Choose-and-Cut Farm

Go to the farm prepared for a day in the country. Wear comfortable shoes and old clothes. Anyone planning to cut or load the tree should bring gloves. And don't forget the camera! Leave pets at home.
Saws are usually provided by the farm operator. Check ahead of time.
Ask about pricing before heading out into the field. Some farms measure and price their trees individually; others sell them by the foot.
Head out to the field and select the tree that fits your predetermined needs. Check the trunk to be sure that it is sufficiently straight. Keep in mind that pines will usually have, at least, some crook in their trunks. Also check that the tree trunk has a sufficiently long handle to accommodate your stand.
For more tree tips or to find a location near you, visit http://www.christmastrees-wi.org.
The Wisconsin Christmas Tree Producers Association is an association of Christmas tree growers and related industry people who are dedicated to producing environmentally friendly, farm grown Christmas trees and wreaths.
Contact Info:
Cheryl Nicholson, Executive Secretary
Wisconsin Christmas Tree Producers Association
(608) 742-8663 or info(at)christmastrees-wi(dot)org
# # #