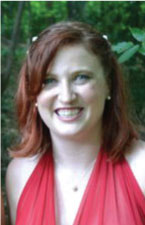 (PRWEB) November 25, 2011
During the month of October, CommonWealth One Federal Credit Union encouraged members to play their online Turbo Charged Web Hunt Game for a chance to win one of ten $15 Gas Cards, five $50 Jiffy Lube Gift Cards, five $50 Visa Gift Cards, and one grand prize...a $500 Visa Gift Card.
At the beginning of each week, members who signed up for the Web Hunt were given two new clues where to look for the red car icons on cofcu.org. When the red car icon was located, players were instructed to mouse over the icon (which produced a racing car sound effect) to add it to their game piece. There were 10 cars total to be found on the various pages of CommonWealth One's website, and after the final two hints were given on the last Monday of the month, the game ended at 12:00 a.m. on November, 1st. After the results were tabulated, winners were drawn from those players who found all 10 cars.
"We're excited that so many members found all 10 cars!" said Ashley Baldeon, Marketing Manager for CommonWealth One. "We'd like to congratulate our Grand Prize winner, Katherine Russell. I'm sure $500 will come in handy this holiday season!"
Other winner names can be viewed on CommonWealth One's website at http://www.cofcu.org/membership/vroom_turbo_charge_your_experience.
About CommonWealth One Federal Credit Union
Since 1944, CommonWealth One Federal Credit Union has grown to become one of Northern Virginia's top credit unions with over $295 million in assets serving more than 36,000 members. CommonWealth One is a full-service, member-owned, not-for-profit financial cooperative committed to being the lifetime financial institution of its members.
CommonWealth One Federal Credit Union offers Checking Accounts, Mortgages, Home Loans, Auto Loans, Savings Accounts, Money Market accounts, IRAs and more in Washington, DC and Virginia. We have remained true to our philosophy of "people helping people" - providing members with loans, savings plans, and special services to achieve their long-term financial goals and help them enjoy a better way of life. Our excess earnings are returned to our members in the form of higher dividend rates, lower interest rates on loans and low or no fees. For information, visit http://www.cofcu.org
###