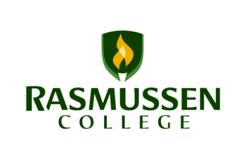 "A recent study from MIT uncovered that 66 percent of the U.S. population owns a cell phone, and mobile developers are capitalizing on this growth and offering diversified cell phone products, applications, and more."
Minneapolis, MN (PRWEB) November 24, 2011
Smartphone application gifting and coordinating accessories are on the rise to be a big trend in gifting this holiday season. According to Rasmussen College School of Technology and Design multimedia technologies instructor at the Bloomington, MN campus, Anand Hurkadli, as mobile-device companions drive our nation's commerce and social activity, more and more individuals will be gifted tidings of mobile technology. As Smartphones' features and functionality evolve, so do many of its add-ons.
The following is a brief list of Smartphone devices and gadgets that will appeal to a broad range of consumers:
smartTouch® Isotoners: The engineers at Isotoner® create a Smartphone-friendly glove that is touch screen compatible, so users can keep your hands warm while using your phone.
Cobra® Tag: A perfect gift for the 18 and older crowd, the Cobra Tag sensor attaches to keys or a bag to protect them from getting lost and synched to a Smartphone.
Microvision ShowWX™: This Apple™-compatible projector add-on is on the cutting edge of technology.
Speck SPK-A0332 CandyShell Card Phone Case: This iPhone4-compatible money case is a perfect gift for any man that places both his phone and his wallet in the same back pocket. Money, credit cards, and important IDs can slip into this slick phone case.
Motorola Droid Razr: Almost paper thin and made with sturdy KEVLAR®, this Smartphone is the newest sleek device in the mobile market.
Eye-Fi® Mobile X2: A gift perfect for jetsetters, this wireless memory card instantly uploads pictures, video, and other files from your camera.
Gelaskins: Customization continues to be a theme in the 2011 holiday season. Gelatskins offers designer and design-it-yourself skins for laptops and Smartphones.
Phillips Wake-up Light: The Wake-up light allows users to rise-and-shine in the morning the natural way. The Light is wired to provide both dusk and sunrise intensity, and can even synch music from an iPod or iPhone.
Mobile phones have exponentially grown in sales as they drive most individual's productivity, entertainment, methods of communication, and commerce activities. Hurkadli noted, "A recent study from MIT uncovered that 66 percent of the U.S. population owns a cell phone, and mobile developers are capitalizing on this growth and offering diversified cell phone products, applications, and more."
Rasmussen College School of Technology and Design offers a range of IT and design degrees, including the Software Application Design degree, which is available at both the diploma and Associate's level. This program is offered at the College's campus locations throughout Minnesota, North Dakota, Wisconsin, and Florida. As technology continues to advance and improve business systems and processes worldwide, professionals in software development will continue to experience growth.
For more information on Rasmussen College, visit http://www.Rasmussen.edu.
###