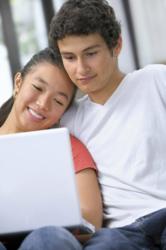 Eugene, OR (PRWEB) November 29, 2011
"As sexual maturation begins for young people in their early and mid-teenage years, and they start having romantic relationships and begin engaging in sexual behavior, it can often be a difficult time for adolescents, " says Steven Ungerleider, PhD., founding editor of The Prevention Researcher. "Coupled with teens' desire for more autonomy and decision-making opportunities, it can also be a challenging time for those who live and work with youth."
To assist parents and professionals working to guide youth in developing healthy sexual behaviors and relationships, The Prevention Researcher offers four issues that explore adolescent sexual attitudes and behaviors, describe supportive environments for LGBT youth, and assist young people experiencing dating or sexual violence:

"Adolescent Sexual Attitudes and Behaviors" provides an overview of the subject, shows how professionals can work with parents to promote healthy sexuality, examines the effects of the media on sexual attitudes, and shows ways to work with teens with moderate disabilities who often lack knowledge about sexual matters.
"Creating Supportive Environments for Lesbian, Gay, Bisexual, and Transgender Youth" explores how creating supportive homes, schools, and communities can help LGBT youth avoid risks, feel supported, and grow into healthy adulthood.
"Preventing Adolescent Dating Violence" explores teen dating violence by examining the peer context, as well as how youth seek help from others and give help to their friends.
"Sexual Violence in the Lives of Youth" takes two approaches to dealing with sexual violence – assisting youth who have been victimized, and exploring avenues for preventing violence from happening in the first place.
The four issues focusing on adolescent relationships and sexuality are offered as a set for $36, saving 25% off the cover price of individual copies. More details about articles in each issue and ordering information are available on The Prevention Researcher website, http://www.tpronline.org, or by calling 800-929-2955 ext. 19.
About The Prevention Researcher
Founded in 1994, The Prevention Researcher is published by the non-profit, Integrated Research Services in Eugene, Oregon. The quarterly journal focuses on successful adolescent development and serves professionals who work with young people in a variety of organizational settings.
Each issue of The Prevention Researcher covers a single topic, presenting the latest adolescent behavioral research and findings on significant issues facing today's youth. The journal provides information about programs that create supportive environments for youth, strategies for preventing problems affecting adolescents, and resources that help youth-serving professionals.
###