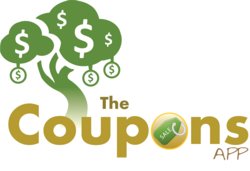 Perhaps the Holy Grail of all Black Friday necessities.
Chicago, IL (PRWEB) November 23, 2011
With almost 10 million, The Coupons App appears poised yet again to be this holiday seasons go-to smartphone app of choice for bargain hunting and price comparison shoppers. Having already established itself the shopping app of choice amongst Google's Android Market and the Amazon Appstore, The Coupons App recently accelerated traction amongst users of the Apple iOS suite of mobile devices rapidly rising in ranks to seat amongst the top 40 within Apple's App Store Lifestyle genre.
Described as "Perhaps the Holy Grail of all Black Friday necessities" according to a spokeswoman for U.S. Cellular, The Coupons App features a convenient barcode scanner for impromptu price checks while browsing store aisles, presents Black Friday ads conveniently organized within the app, cheapest local gas station pricing based upon the user's GPS assisted location and as if that weren't enough, enables sharing of them all via text message to others regardless if they have the app on their phone.
The Coupons App lowers prices on everything from lunch at a cozy unexplored local bistro or familiar franchise restaurants, to a seemingly endless variety of jaw dropping coupon savings at shopping establishments across the retail spectrum. Established circa 2008, The Coupons App continues to deliver powerful, exciting new ways to save each day with impressive, exclusive discounts and worthwhile coupon savings to friendly neighborhood locales and big box powerhouses. Coupons always at your fingertips, everywhere you go!
"You work hard for your money, your time is priceless. The Coupons App works, so you don't have to."
The Coupons App is available free on the Google Android Market, Amazon Appstore and Apple App Store, or the company website at http://thecouponsapp.com/download
###