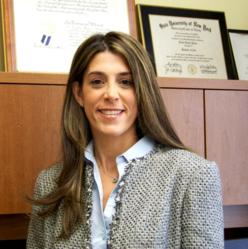 (PRWEB) November 28, 2011
For many Americans, living with debt is a way of life. This unfortunate reality has grown into an even sadder truth in recent years as more and more are caught in the vicious cycle of being unable to pay their debt due to the weak economy. While the elderly have been particularly hard hit, their caregivers have as well. Even so, the fear, anxiety and financial insecurity associated with debt can be resolved. November is National Family Caregivers Month – the perfect time for caregivers to take hold of their financial situation and begin the process of becoming debt free.
According to a 2009 survey published by the National Alliance for Caregiving, 43 percent of those who reported spending more on caregiving expenses due to the economic downturn also borrowed money or increased their credit card debt as a result. When considering the New York State Office for the Aging's 2008 statistic that reveled 65 percent of the caregivers surveyed earned $50,000 or less per year, it's easy to understand why many are incurring more unsecured debt.
Although getting out of debt can seem overwhelming, especially once you're in the midst of it, there are a number of simple things you can do to get on the right path.
Be Aware of Spending
The loss of wages, health insurance, retirement savings and other job benefits caregivers often struggle with can be an extreme hardship. This makes being aware of your spending habits all the more important. As an exercise, write down everything you spend money on for 30 days – a cup of coffee, regular household bills, caregiving expenses – include it all. The amount you actually spend is often much higher than what you anticipated. Once the month-long record is complete, analyze your spending and look for ways to cut expenses. Often just by writing down your spending habits for 30 days, you become more aware and are better able to curb your urge to spend unnecessarily.
Monitor Your Credit
Be aware of your FICO score and the things that affect your score. This includes late payments, carrying a balance within 10% of your credit card limit and going over your credit limit. The more aware you are of your FICO score, the less likely you will be to open new credit and spend when you can't afford to do so.
Less Is More
The fewer credit cards you have the better. Multiple cards do not help keep spending down and the added complexity is especially unnecessary when you're handling finances for more people. Although each bill may seem low, when you add them up it is often much larger than you realize. In addition, be aware of the alluring nature of store credit cards. They offer initial discounts, but the interest rates on those cards can be the highest allowed by the law.
Stay Organized
Caregivers must continually juggle their own personal, family and work responsibilities with caring for an elderly loved one. Expenses can quickly add up as you're pulled in different directions. The key to not letting things go is to make sure that you are aware of when your bills are due. Get a large desk calendar and write down all due dates and also when you've spent money. Doing so will help you avoid late fees and keep track of your spending habits.
Get Help
Fifty-three percent of caregivers responding to the New York State Office for the Aging's 2008 survey reported an added financial burden as a result of their role. It's important to seek out professionals to assist you before you get into a situation you can't get out of. Outside help is always available if your debt becomes uncontrollable to manage yourself.
Talk to accountants and lawyers and find a certified professional to assist you not only to get out of debt, but also to make good long-term decisions. Do your due diligence and meet with any professionals face-to-face. There are also a number of organizations, such as the National Family Caregivers Association, that provide resources and support. It's never too late to live a debt-free lifestyle.
Leslie H. Tayne, founder of The Law Offices of Leslie H. Tayne, P.C., assists consumers and individuals with the resolution of their unsecured debts. The firm's flexible and well established policies and procedures have helped thousands of individuals lead a debt-free life. For more information, call 1-866-890-7337 or visit http://www.attorney-newyork.com.
###