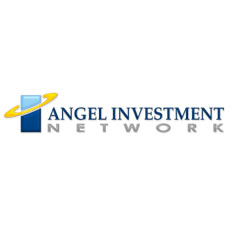 (PRWEB) November 25, 2011
In recent years, Angel Investment has soared in popularity, with sites such as the Angel Investment Network bridging the gap between entrepreneurs and angel investors, connecting them online with sites in over 30 countries around the world. Now people can keep track of the latest industry trends, advice and tips about angel investing and get the latest news and blogs about business startups around the globe on the Angel Investment Blog.
From info-graphics to market updates, the blog connects with its Twitter network too, where thousands of followers already get up to the minute alerts on posts and reminders, such as alerting potential entrepreneurs that it is a long road, though a rewarding one for those willing to put the time into it. For those looking for inspiration, the site provides a weekly roundup of some of the top recent angel investment deals from around the world in a variety of sectors.
The site also collates a list of new business ideas, and "how to" advice on things such as raising capital, all the way to pitching to investors, looking at what one can do right, and what could go wrong. One can also get details on how each type of investment work, from seed capital to venture capital, and even explain how the recent crowdfunding trend works and what the pros and cons of each are.
On the main sites for Angel Investment Network you can also connect with entrepreneurs and business investors away from the blog, discussing a potential solution for your business or for your investment strategy. With sites such as these bringing opportunities closer to people around the world, angel investment has stayed strong in the recent financial climates, as there are almost 40% more angel investments occurring in the past year than there were five years prior. Find out more about how angel investing works today, and get the latest news from the blog at - http://www.angelinvestmentnetwork.net
###