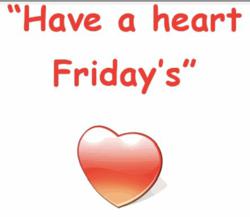 Red Ink Pizza partner Sacred Heart Mission's "have a heart Friday" charity
St Kilda, Melbourne, Victoria (PRWEB) November 26, 2011
In partnership with Sacred Heart Mission, Red Ink Pizza is looking to raise awareness for those struggling throughout this holiday season.
The Drive for Charity
In conjunction with the Sacred Heart Mission, Red Ink Pizza has built a partnership promotion to help bring awareness to those that are less fortunate, especially as we're entering into the Christmas season.
Through the newly formed partnership, not only will further awareness be raised, but direct help for those at the mission will be included as well.
The Charity Deal
Every Friday, from 5pm until close, when you choose to dine-in and order any pasta off the menu, a pizza, or a salad, Red Ink Pizza will contribute a $5 donation that goes toward provision of a Christmas lunch for someone at the Sacred Heart Mission.
You can get an amazing meal and help someone without spending any more than the cost of your meal.
Red Ink Pizza,located at 4 Inkerman Street, St Kilda and is proud of this new partnership and looks forward to helping those in need and invites you to join them every Friday for Have A Heart Fridays.
###