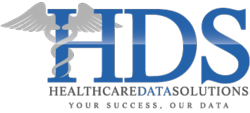 PhysicianPRO by Healthcare Data Solutions was confirmed to be 100% accurate in total qualified circulation...
Foothill Ranch, CA (PRWEB) November 29, 2011
Healthcare Data Solutions, the most accurate and trusted provider of healthcare industry business intelligence services, announced today that BPA Worldwide has completed a successful audit of HDS' most popular database, PhysicianPRO®. This BPA Worldwide report reaffirms the decision of clients to partner with Healthcare Data Solutions and validates the accuracy of the target audience.
PhysicianPRO® from Healthcare Data Solutions describes in great depth over 880,000 physicians and medical professionals in healthcare and other allied fields and was confirmed to be 100% accurate in total qualified circulation. The audit also proved a remarkable 99% deliverability rate, ensuring that PhysicianPRO® is an exceptionally current and accurate database of physicians.
"The results of the BPA audit are exactly what we expected because of the massive effort we put into updating our information on a daily basis," said Tim Slevin, CEO of Healthcare Data Solutions. "Helping our valued clients segment and target their audience to produce the best results possible is our main goal, and it all starts with high-quality, trustworthy data."
PhysicianPRO® by Healthcare Data Solutions includes 163 fields on 880,127 healthcare specialists and doctors, including State License, DEA, UPIN and NPI numbers, as well as specialties, office size, hospital affiliations and more valuable information.
For a copy of the BPA PhysicianPRO® audit, please contact Sarah Swidron, Director of Marketing at Healthcare Data Solutions, at 949-612-9608.
About Healthcare Data Solutions:
Healthcare Data Solutions is a leading healthcare information services company focused on building and distributing Physician, Pharmacy, Dentist, Nurse, Veterinarian and Hospital databases. HDS provides healthcare data, physician validation programs, data processing, Web services and new customer acquisition programs for leading healthcare firms. With over 2 million healthcare provider profiles and 1 million healthcare provider emails, HDS is the fastest growing healthcare data services company in the United States. For more information, visit HealthcareDataSolutions.com.
###