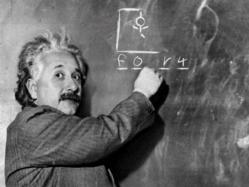 E=MC Hammer
(PRWEB UK) 25 November 2011
The challenge is simple. Create a film consisting of 4 shots, which are each 4 seconds long. So that's just 16 seconds of film content to make the judges laugh (excluding title/credits).
The competition is open to anyone 18-25 and the funniest film will win the cash prize of £1,000. Four4 is open to any and all production mediums and the only theme is comedy!
To enter, filmmakers need to go to http://www.riverfc.com/four4 for full competition details and rules.
The deadline for entries is Thursday 8th December and the top 10 funniest films will be announced on Monday 12th December. A public Twitter vote will then commence via http://www.riverfc.com/four4 to determine the winner.
The winning entry and winner of the £1,000 prize will be the film that receives the most public votes as of 4pm GMT on Monday 16th January 2012. Second place will receive a cash prize of £500 and if that's not incentive enough, third place will receive a singing trout.
To follow the competition on Twitter use #Four4.
For all entries and comedy news - visit the Facebook page http://www.facebook.com/Four4competition.
For more information visit http://www.riverfc.com/four4.
River Film is a creative brand-driven film production agency based in London, helping clients tell compelling stories through film. They produce brand films, promotional video, commercials, motion graphics, animation, viral films and traditional corporate video. For more information see http://www.riverfc.com.
River Film reserves the right to refuse any entry in its sole discretion. No entry may contain unlawful, obscene or objectionable material. River Film also reserves the right at any time during the competition to remove or disqualify any film when it believes in its sole discretion that the entrant has: (i) infringed any third party's copyright; (ii) does not comply with these Terms and Conditions; (iii) failed to obtain the necessary consents as set out in these terms and conditions.
###