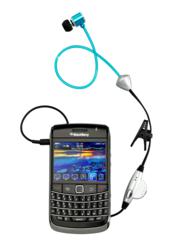 "I never use my mobile phone without my 'air' airtube headset. To me my air headset is indispensable; I never take a call without it".
Dr Sandra Scott, Psychiatric expert and TV Doctor on Big Brother and I'm A Celebrity, Get Me Out Of Here.
(PRWEB UK) 29 November 2011
This year sales at Rowtex have gone through the roof of their air tube headsets….. a mobile phone headset with a difference, a headset that conveys the sound by air, not wires. The idea grew out of the company's Chief Executives exasperation when using his mobile. When John Hutson made long conference calls his ear got very hot and he wanted to find a way to make these calls without putting his Smartphone to his head. After months of development the air tube headset was born, an ultra-light, stylish headset with all the benefits of good communication and a cool head.
Commented John Hutson "When you realise there are almost 60 million mobiles in the UK and over 24% of these are heavy users making over 2 hours of calls per day – it's easy to understand why sales have spiked".
The headset is a testament to good design – working like a doctor's stethoscope the principals are well tried and tested. From the ergonomic standpoint it is well designed and comfortable for long term use. It has a built-in microphone, volume control and a button for picking-up or hanging-up directly on the headset. The largest market is the UK, with exports growing strongly to Spain, Portugal, France, Switzerland, Japan and the US.
"When we first started marketing the product, we did not expect this sort of following" says Henry Padolsey, Sales Director "it's almost like a cult following – once somebody starts using the product, they don't want to be without it".
It is available on-line direct from the makers (http://www.air2hear.co.uk) or from Amazon.
###