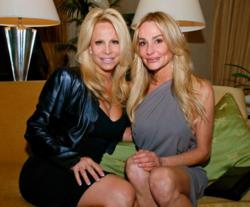 Dana Point, CA (PRWEB) November 24, 2011
Guests came together, enjoying great conversations as well as the surprise beauty of not just St. Regis Resort but the welcoming of Miss Globe pageant title holders. LimeLife members were more excited than a yacht ride to the Caribbeans and a drink of old fashion, well close to that, but beautiful ladies, nice dresses and a night of dancing and fun, what more can one ask for?!
The night started walking into a wonderful sense of comfort and beauty, set in with lounge ambiance, dim lighting, great music and the delicious appetizers served by the warm services of St. Regis staff. Let's not forget the enjoyment of fresh ocean breezes and the beautiful presence of Fashion Destination Group with Marisa Kenson.
LimeLife Luxury will be adding unique partners and entertainment to the first Thursdays of the month at St. Regis Resort, to include Fashion Destination Group models, as well as Brazilian theme dancers, with other surprises that we cannot disclose till the new year. As stated by one of the guests "I find what brings me back to LimeLife cocktail parties is not just the location, but the culture and group of people that come to this event, it's what Orange County use to be and should still be, and that is a community; enjoying the quality human to human interactions, while listening to great music and toasting to health and life."
The culture and vibe this event brings is what makes it unique, it's created to accommodate both worlds, the relax lounge on the patio smoke a nice cigar with a fine drink of whiskey personality or being a gentlemen and taking a girl for a dance, showing a move or two and mingling with approachable guests throughout the night.
So let's toast to the next meet up and the making of new friends, because it's worth trying to get on this list of invite, if not well we only hope you can still read the updates on our magazine.
Emil Chamie
Newport Beach
949 259 3708
Info(at)LimeLifeLuxury(dot)com
http://www.CasoreMagazine.com
"We Support The HOME Foundation"
Please Visit Their Dream Home Raffle at http://www.HOMEFoundationRaffle.com
Keywords: LimelifeOC, st.regis, lifestyle, luxury, orange county, limelife entertainment, euro nights.
###