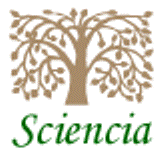 Sciencia.org - Management & Marketing Sciences
(PRWEB) November 26, 2011
Sciencia.org is a new Sciences Social Network established to provide the very latest news headlines, references and resources from scientific journals, books and websites worldwide. This science and research content is contributed by the website's users. There are currently over 1.2 million stories distributed among 75 categories, a content base that is steadily growing. Sciencia.org covers news in all fields of biology, business, chemistry, engineering, geography, health, mathematics and society.
Sciencia.org's Management Sciences Category deals with the practices of handling, supervising and controlling business. Within this section the website currently contains nearly 9,500 articles partly deriving from over 160 scientific management journals. The latest additions include an article on Customer Enquiry Management (CEM) in global supply chains. This paper presents results of a multi-case study of seven global capital goods companies managing CEM in the UK. Results of this research indicate that coordination with partners along the supply chain is needed at the customer enquiry stage and constraints linked to global customers should be considered when structuring CEM. The paper also identifies sources of complexity resulting from global CEM practices. Another recently published article investigates if dynamic capabilities of innovative firms differ. Dynamic capabilities are critical for innovation activities and include higher-order capabilities needed for changing operational-level capabilities and learning in new domains. The study compares the dynamic capabilities four innovative magazine publishing firms and concludes that the practices comprising sensing capabilities are similar across firms within a single industry, while practices comprising seizing and reconfiguring types of capabilities differ more between companies. These results suggest that managers should not be falsely comforted by the current situation within their firms, but proactively develop their unique capabilities to gain advantage over their competitors.
The Marketing Sciences Category of Sciencia.org covers the commercial functions of buying and selling in a market. This category currently contains over 2,500 articles and the latest inclusions is one asking what banking and capital market characteristics can improve the ability of banks to provide increased credit flows to the private sector, while simultaneously improving financial inclusion for the poor. It thereby analyzes the features of financial systems to strengthen the linkages between banks and economic development. Its results suggest that rather than focusing solely on banking sector size, financial policy should seek to foster inter-banks competition, develop appropriate macro-prudential safeguards, promote capital-market development and promote access to finance through providing adequate civil rights and support to entrepreneurship. Another article investigates the intranet portal SEM to provide increased understanding of their uptake by developing and testing an intranet portal usage (IPU) model. Results indicate that internal marketing communications focused on portal experience and functionality provides the greatest value to the acceptance and use of intranet portals within organizations. Collaboration between marketing and IT departments benefits the perceived usefulness of portals as users gain familiarity.
Besides the highlighted Management and Marketing Sections, Sciencia.org's Business Sciences Category contains another five subsections including Accounting, Administration, Economics, Finance and Nonprofits.
Overall, over 64,000 users of Sciencia.org monitor nearly 8,200 journals covering the broad spectrum of the sciences. They share about 3,000 new articles every day. Since new science content is discovered in real-time, the delay between original publication and appearance at Sciencia.org is not more than two days. The content at its' frontpage is rarely older than 20-60 minutes after submission.
The site maintains a @Sciencia Twitter account which currently features 146,592 tweets informing 767 followers about the latest developments in the sciences.
###