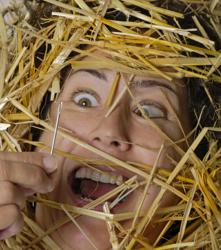 You'll benefit most if you make sure you're moving to a good fit in terms of job content, work environment, and future opportunities.
London, United Kingdom (PRWEB) November 26, 2011
The new article contemplates the return of a candidate shortage in the electronics market, a stark opposite to the abundance of electronics patent attorneys in 2009 and early 2010, while the boom in electronics work has been consistent. For someone like Pete this market fluctuation is definitely worthy of investigation: "As a recruiter, this sudden impossibility to deliver what your clients need is of course very frustrating, but I wanted to have a closer look at what this new demand really means for Electronics Attorneys."
The article gives a realistic overview of the options for Part Qualified and Qualified Electronics Patent Attorneys in the UK at the moment, finding that there are many attractive opportunities out there, but at the same time, all that glitters is not gold. Pete warns that "attorneys tempted to move should carefully consider several factors, especially longer term goals and career aspirations. You'll benefit most if you make sure you're moving to a good fit, in terms of job content, work environment, and future opportunities."
Pete draws attention to the inconsistency of opportunity – there are numerous options for Attorneys that are part or recently qualified. But, for Attorneys on the verge of Partnership (or existing Partners) moving positions can be more problematic. Moreover, in Pete's opinion moving into industry remains difficult.
From the employer's perspective, a slow labour market can present a real hindrance to growth. Candidates' apparent reluctance to move jobs is forcing private practices to evaluate their recruitment policies, starting with their employer branding. Jerome Spaargaren from EIP is an early adopter of this idea: "Ever since we have been in a position to hire, we have carefully examined our public image as well as our reputation amongst peers and colleagues, and the way that is affecting our attractiveness as an employer. And right now, when attorneys have so many places to choose from, there is a continuous need to make sure our firm differentiates itself in a positive way." Hiring an outside consultant can help a firm identify employer branding issues they may have overlooked, as well as other root causes for hiring difficulties.
Pete highlights the need for employers to adapt once again in a more competitive market, "Whilst competition for candidates is inconsistent; there are far fewer opportunities in biotechnology for example, firms do need to demonstrate the advantages they offer candidates over their competitors. Many firms give a great deal to their employees but they can be poor at communicating this which leads to unsuccessful recruitment campaigns".
About Fellows and Associates
Fellows and Associates recruit Patent Attorneys, Trade Mark Attorneys, IP Lawyers and other Intellectual Property professionals worldwide. The firm offers a diverse range of recruitment services including search, advertised selection and managed campaigns. Fellows and Associates' management consultancy division offers targeted strategic advice to firms within the Intellectual Property sector worldwide. See fellowsandassociates.com for more or phone +44 207 903 5019.
Fellows and Associates' Managing Director Pete Fellows has over a decade's experience in the recruitment industry and has recruited positions in locations such as Russia, Australia, the UK, Hong Kong, Singapore and the United States. More recently he has been responsible for moving Partners of major firms of Patent Attorneys to positions worldwide.
Jerome Spaargaren is the founder of EIP, UK Patent and Trademark Attorneys, who have enjoyed tremendous growth over the last few years. Founded on a strong electronics practice, EIP has since expanded into all areas of patents and trademarks and continues to grow rapidly. EIP is a UK-wide practice with offices in London, Bath, Cardiff, and, most recently, Leeds.
###