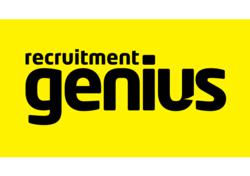 (PRWEB UK) 25 November 2011
A comprehensive online recruitment portal has been launched by utility company, RWE npower, to help the company bring all of their recruitment processes online.
The recruitment site provides sections both for general and for graduate recruitment, and is using the latest recruitment software to provided a personalised experience for the applicants, with greater information and engagement.
RWE npower's resourcing manager, Adam Templeman, said that the level of interaction and personalisation that the site now provides is more in line with the level usually found on retail websites.
"We want to have much more engagement with potential candidates from the very beginning," Templeman explained. "This new website allows us to offer more information on both the company and the job roles available, and ultimately gives us more control over the recruitment process."
He added that they would also be using the site to develop more of a partnership approach to working with agencies, to help streamline their communication. The website will also use search engine optimisation (SEO) to help spread the notifications and make sure they appear in search engine results. This will be done through generating advanced vacancy SEO for the jobs that are posted on the site, linking the content to search engines based on key criteria, such as job family or role and location.
Geoff Newman from web recruitment specialists RecruitmentGenius.com explains how many companies are now adopting online recruitment methods.
"Companies large and small are all benefiting from online resourcing techniques. Not only does it deliver faster cost-effective solutions, most importantly it's how candidates want to look for work. This is a win-win for everyone."
###