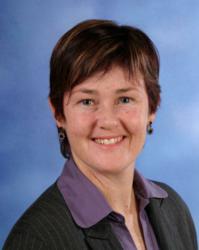 72% of organisations say it is harder to find information they do own, than information they don't own (AIIM)
Grand Cayman (PRWEB) November 28, 2011
Most organisations in both the public and private sectors recognise the value of information, and the risks associated with mismanaging those assets. Few work processes today can be carried out without using or creating some form of information. Accessing this information is just as vital. But organisations can be slow to implement governance policies. Typically they are uncertain about their responsibilities or how to start developing better information management.
The Cayman Islands Information Commissioner recently stressed the message that information is key. This is as true for private industry and non-profits as it is for public agencies. Worryingly though, according to the Association of Information and Image Management International (AIIM), 72% of organisations say it is harder to find information they do own, than information they don't own.
Everybody needs access to information. E-commerce and e-government are built upon trustworthy information policies and procedures. Regulators and auditors will review records to verify compliance. Board members and managers need reliable data for business planning. Staff continuously use information for daily tasks. Customers want to know about the progress on their case or the status of their account. Shareholders and the general public seek transparent decision-making and accountability.
Sonya Sherman, Senior Business Analyst of Ignition and professional archivist says "Good records support accountability – they prove you are fulfilling your obligations. Poor record keeping can seriously impact your organisation's reputation, customer care, staff morale, efficiency and profitability. The information may be there, but if you can't find it the impact can be just as damaging as not having it at all. Without a doubt good records opens doors but the underlying questions are how you can efficiently manage your information and find them quickly and easily?"
Sonya offers the following tips to help organisations tackle these questions and help avoid non-compliance, inefficiency and poor service:
1. Get organised: carry out a records survey and identify "categories" of information and data in a File Plan.
2. Get rid of it: dispose of duplicates and non-corporate data. Draft a Retention Policy for on-going, legal disposal of records.
3. Go paperless: document scanning and software such as SharePoint or ECM brings everything together. Information is easier to search, share and manage.
4. Get online: publish as much as possible – proactively. Don't wait to be asked for information. Post most to a public website. Restrict secure portals to staff, clients, or the board.
5. Be prepared: a Business Continuity Plan will help you to be prepared for any eventuality.
6. Get with the program: Everybody wants to know the story and good records are everyone's responsibility. Training and guidance help us all to find and file information easily.
"Don't be afraid to change the way you work or to implement new technology in a planned and strategic way. Dare to share your information with others. Access to information is recognised as a fundamental human right. But with rights and power, comes responsibility. Records management harnesses information for the most value and the greater good" concludes Sonya.
Contact
For further information please contact
Stephanie MacDonald
Group Marketing Specialist
The Ignition Group of Technology Companies
Direct: 345-525-5771
Email: smacdonald(at)ignitionmsp(dot)com.
About Ignition
Ignition is a leading vendor of records management, scanning and document management, with the capacity to provide end-to-end services – from records survey and inventory; to policies and procedures that support compliance and efficiency; to document preparation, imaging, indexing and re-assembly; to off-island data storage, backup and disaster recovery. Visit http://www.ignitionmsp.com for more information.
# # #