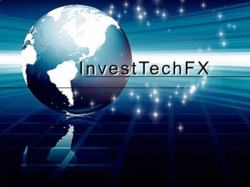 Fx Trading - The Wave Of The Future
Hong Kong (PRWEB) November 27, 2011
ITFX reports that the prices of stock indexes and Forex currency exchanges continue to show lackluster price activity. Trading has been confined to a tight range that offers little opportunity for market entry. A brief glance at S&P, Dow and major currency charts is all that is necessary to confirm this. The DJIA has spent the entire trading session either slightly down or slightly up compared with yesterday, which is also true for the S&P and the EUR/USD currency pair, which has remained almost exactly where it began the week.
The US Commerce Department reported earlier this week that the economy expanded at a 2% annual rate during the third quarter, which would be viewed as positive news other than for the fact that estimates released last month predicted a 2.5% rate of expansion.
Most of this slower growth rate is attributed to businesses, wary from 2009, when they had to steeply discount prices to clear excess inventory, cutting back on purchasing for purposes of restocking. The classic scenario of reducing supply to accommodate weak demand seems to be firmly in effect.
The Commerce Department also reported that high unemployment and low pay raises are reflected by the largest decline of after-tax incomes in the past two years.
Regardless of the validity of this or any other economist generated reports and predictions, the effect of continuous gloomy reports and forecasts has made consumer psyches decidedly cautious with regard to spending. Indices and currencies, which have struggled to move in a positive direction, could again turn downward if fourth quarter growth estimates of 3% fail to match expectations.
InvesttechFx Online Forex expert's pronounce that the ongoing debt crisis in Europe could threaten to halt the anemic growth of American and Japanese economies, since exports to EU countries represent a significant portion of these two countries GDP. Greece, Italy and Spain have resorted to changing governments in an attempt to stem rising government bond yields; France threatened by a credit rating downgrade and only Germany shows any signs of escaping the recently ended recession.
Not all investors, however, are sitting on the sidelines afraid to objectively assess the current situation and act accordingly.
Warren Buffet feels that they are many valid buying opportunities in European equities. In a recent interviews, Buffett revealed that he perceived value in British retailer Tesco. Where Buffet differs from the average investor, however, is revealed by his statement, "We bought Tesco earlier. I could buy more if the price came down."
Our experts opinion is that Most traders buy a financial instrument based on the assumption and a desire that the price will increase, but some, like Buffett, are willing to risk a trade going against them, making additional purchases and adding to a loser, knowing that they have the financial resources to weather the draw down until eventually, they find the bottom.
This technique is referred to as "bottom fishing" and can be employed by anyone who practices proper money management. Even a trader with Buffett's deep pockets realizes that in order to use the technique properly, the initial entry must be small enough that any additional entry sizes can be increased sufficiently to bring the average entry price as close as possible to the current market price.
An online Forex trader, for example, might enter a buy order for 1000 currency units, then, if the trade goes against them some predetermined number of pips or to an apparent support level, enter another buy order for 3000 units. If the trader has correctly identified a bottom or support, the 3000 unit trade will accumulate profits more rapidly, overcoming the losses of the 1000 unit transaction and giving the trader the opportunity to close the trade when it is net profitable, or to close the 1000 unit segment and let the 3000 unit segment continue to accumulate profits until it appears that the upward price move has exhausted its momentum or reached an area of resistance. These are only two of the possible responses available with this powerful strategy.
Proper money management, including trading at the lowest possible cost, such as those available from a Forex ECN like InvestTechFX, makes it possible to more easily wait out the draw downs that even Warren Buffet accepts as a commonplace reality of investing.
Currency traders who would like more information on how to use bottom fishing and other FX trading strategies to accumulate foreign currency exchange trading profits with a low cost ECN broker can learn more at http://www.investtechfx.com
# # #