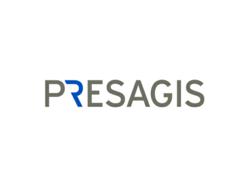 As we mark our fourth year honoring the achievements of customers and partners, Presagis is proud to be recognizing teams that are striving to push the boundaries of modeling and simulation and embedded graphics software.
Orlando, FL (PRWEB) November 29, 2011
Presagis™, a leading provider of commercial-off-the shelf (COTS) modeling, simulation, and embedded graphics solutions, today announced the winners of the 2011 Presagis Awards. The awards honor the achievements of Presagis customers and partners by recognizing the creativity and innovation made possible by Presagis COTS Embedded Graphics and Modeling and Simulation software solutions.
"Presagis customers and partners clearly demonstrated their efforts, expertise, and exceptional use of Presagis off-the-shelf tools," said Guillaume Hervé, President, Presagis. "These companies are delivering increased value to the market and setting new industry standards. As we mark our fourth year honoring the achievements of customers and partners, Presagis is proud to be recognizing teams that are striving to push the boundaries of modeling and simulation and embedded graphics software."
The 2011 Presagis Awards were presented at the Interservice/Industry Training, Simulation and Education Conference (I/ITSEC) taking place this week in Orlando, Florida. Presagis Award winners include:
Best Visualization Application: General Atomics and Cybicom
This year, there are two winners of the "Best Visualization Application" award: General Atomics Aeronautical Systems Inc. for their Sensor applications and Cybicom for their marine applications.
General Atomics Aeronautical Systems (GA-ASI) Predator/Reaper Training Simulator products are making extensive use of Presagis flight simulation development tools such as; Terra Vista for terrain database development, Creator for OpenFlight 3D model development, Vega Prime for simulated Electro-Optic (EO) sensor visualization, Vega Prime Sensors for simulated Infrared (IR) and Fusion sensor visualization, and STAGE for developing and supporting Computer Generated Forces Distributed Interactive Simulation (CGF DIS) exercises that work in conjunction with Vega Prime to allow integration and coordination of moving vehicle scenarios within simulated Predator/Reaper mission operation environments. (http://www.ga.com)
Cybicom Africa Technologies and Cybicom Atlas Defense provide in-country service and support for the Integrated Underwater Sonar System (ISUS) used by South African Navy submarines. They produced a low cost Periscope Simulator (PSIM) for the Zeiss 400 Attack Periscope as part of the integrated submarine training and engineering test bed. To attain the best real world feel on the target platform, the team worked with Vega Prime Marine and Vega Prime LADBM, as well as Creator Pro and Creator Terrain Studio. (http://www.cybicom.co.za)
Best Simulation Application: Lockheed Martin
Lockheed Martin was awarded this award for its Royal Saudi Air Force Weapon Systems Officer (WSO) Training Course. The training course runs for 44 weeks and consists of three phases. Cadets receive foundational instruction in the classroom and then further their training through two levels of simulation: The Navigation Procedures Trainer (NPT) and the WSO Cockpit Procedures Trainer (WCPT). Lockheed Martin used FlightSIM to create the flight dynamics simulation, including the physics-based models of the engine, brakes, flight controls, and auto-pilot, for both the jet and turboprop aircraft. Working with the easy-to-use interface in FlightSIM for integrating models allowed the program engineers to focus on the technical parameters for achieving the required simulation rather than on writing code. The API helped them deliver a complete, fully integrated training solution to the Saudi Air Force. (http://www.lockheedmartin.com)
Best Database: B-Design3D LTD.
Working with Terra Vista Probuilder, Creator, and Creator Terrain Studio, the team at B-Design3D created an urban database for a simulator that helps train security forces for events and scenarios that may occur in the Swiss city of Zurich. The team at B-Design3D employed Creator to build hundreds of 3D buildings that have accurate facades and sloped roofs, and they used Terra Vista Probuilder and Creator Terrain Studio to develop and populate the cityscape. (http://www.b-design3d.com)
Best 3D Model: Saab Czech s.r.o
This year's "Best 3D Model" award recipient is SAAB Czech s.r.o. for their all-wheel military truck; MAN SX 45 Multi 2 IAC. The model also includes a mine-thrower extension that is fully articulated for real-time military training and simulation systems. For the MAN SX 45 project, the team used Creator to develop the model's geometry and hierarchical structure. Creator was also key to designing the articulated parts that are all controlled by Degree's of Freedoms (DOFs), including switching to change damage states where each state is a separate external reference. In addition, they applied special 'omni' and 'uni' directional lightpoint textures to achieve the required level of realism for night scenes. SAAB uses Creator as the main tool for all of its 3D models. The MAN SX 45 Multi 2 IAC is just part of their moving model library of more than 380 models that can be used in any type of simulator. (http://www.saabczech.cz)
Best HMI Application: Aeroconseil
Working with VAPS XT, the Avionics Operation team at Aeroconseil developed a multi-touch cockpit application to allow for rapid prototyping and integrating of a new method of interaction for cockpit HMI. The application can run on any Windows XP laptop that is equipped with a 3M multi-touch screen, which means that engineers can easily evaluate their concepts with test pilots. This application allows pilots and engineers to explore and evaluate this new type of interaction as well as introduce it into a cockpit to improve both the pilot's situational awareness and ease-of-access to information. (http://www.aeroconseil.com)
Most Innovative Application: Elbit Systems
The "Most Innovative Application" award is given to the customer or partner who demonstrates the greatest innovation with Presagis tools, in relation to a new application of the tools, to an emerging market, or to accomplishing something that no one has ever considered. This year the "Most Innovative Award" is given to Elbit Systems for their work on the mission training center (MTC) for pilots of the Israel Air Force's (IAF) F-16 C/D and F-161 fighter aircraft. The display systems' image generator is based on Vega Prime, Presagis off-the-shelf visualization software. (http://www.elbitsystems.com)
Most Valuable Partner: Pitch Technologies
Pitch run-time infrastructure (RTI) solutions are now integrated as part of STAGE. This integration will enhance the communication between systems in HLA and will reduce the complexity of delivering interoperability for network centric simulation applications. Heterogeneous architectures containing a large variety of programs that need to work together to interoperate are a key component of training applications. By associating STAGE with this interoperability solution, Pitch and Presagis are delivering a global solution that will ease the development of interoperable and network centric applications and will remove the burden of complex network development. (http://www.pitch.se)
To learn more about the Presagis Awards and winners, visit booth Presagis, booth #2101, at I/ITSEC 2011 or http://www.presagis.com/awards/#overview.
About Presagis
Presagis is a global leader providing commercial-off-the-shelf (COTS) modeling, simulation and embedded graphics solutions to the aerospace and defense markets and is the only developer to deliver a unified COTS software portfolio based on open-standards. Presagis combines cutting-edge technology with innovative services to help customers streamline development workflows, reduce project risks, create detailed models and complex simulations, in addition to developing DO-178B certifiable applications. The company services more than 1,000 active customers worldwide, including many of the world's most respected organizations such as Boeing, Lockheed Martin, Airbus, BAE Systems and CAE. For more information, visit http://www.presagis.com.
For more information, contact:
Presagis
Verena Garofalo
Manager, Internal Communications & Media Relations
(514) 341-3874 ext. 4401
verena(dot)garofalo(at)presagis(dot)com
© 2011 Presagis Canada Inc. and/or Presagis USA Inc. All rights reserved.
Presagis means Presagis Canada Inc., Presagis USA Inc. and/or Presagis Europe SA. The names of actual companies and products mentioned herein may be the trademarks of their respective owners.
###