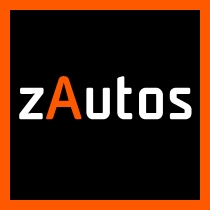 Irvine, Calif (PRWEB) November 28, 2011
Consumer car research website zAutos.com launches a specific webpage to help consumers find a 2008 Honda for sale. This page is a springboard that consumers need to help them navigate through the car research experience.
The used car application on zAutos.com features 50,000 used Hondas for sale, including over 7,000 model-year 2008 Honda vehicles available all across the country. Some of the most popular models for sale include the 2008 Honda Accord, 2008 Honda Civic, and 2008 Honda CR-V.
At zAutos, we like matching our customers with the perfect cars. To achieve this, we developed a comprehensive search portal that allows car shoppers to peruse vehicles by year, make, and model and also by desired price, mileage, and location. This tool is located under the "Find a Used Car" tab on zAutos.com.
By clicking on available Honda models, consumers can find all the information they need, including exterior and interior images, a detailed list of features, the seller's contact information, and a map of the vehicle's location. Consumers can also request a vehicle history report from instaVIN. Everything that car shoppers need to know about a vehicle is on one page, making car research simple, easy, and stress-free.
The new used car portal has been expanding rapidly within the first few months of its launch, now providing over one million used vehicles for sale in the US.
zAutos.com is also a consumer's complete resource on new cars, offering over 4,000 instructional car videos, 10,000 vehicle eBrochures, vehicle quotes, and the new Build Car application allowing users to create their own custom cars. The website also follows the latest auto news and provides in-depth car reviews. Whether searching for a new or used car, or simply catching up on the latest developments in the auto industry, zAutos is a consumer's go-to resource on the web.
###