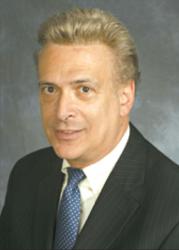 When I was forced to Chase The Cyclone of international child abduction, Joel Walter was the first lawyer I turned to ... I CARE Foundation Director Peter Thomas Senese
New York, NY (PRWEB) November 26, 2011
The International Child Abduction Research and Enlightenment Foundation (I CARE Foundation) is pleased to announce that Mr.Joel Walter, a New York Attorney with forty years of litigation experience focused in complex family law and criminal matters has been named to the Foundation's Board of Directors.
Mr. Walter represents clients in New York State courts and Federal courts within and outside New York. Upon graduation from law school in 1970, Mr. Walter was hired as a staff attorney by the New York City Legal Aid Society, rising to Attorney –In- Charge of the Society's Bronx Criminal Court Office supervising about 35 attorneys before entering private practice. He has represented thousands of clients and has had hundreds of trials to completion. His major skill sets are in the areas of negotiation and trial work in the criminal and family law arenas.
I CARE Foundation Director Carolyn Vlk, who wrote the Florida Child Abduction Prevention Act commented, "The Foundation is extremely pleased to have Joel join us in our goals to fulfill our mission of creating and executing a diverse platform of goals that will inevitably stop a great number of child abductions from occurring in our nation and abroad. His vast experience as a highly respected and skilled litigator who has been a defender of children for a very long time will help the Foundation and the children and their parents we hope to serve."
Mr. Walter said," The legal complexities involved in either trying to prevent a child from being internationally abducted or getting the child returned under either the Hague Convention or foreign jurisdiction law in non-Hague signatory nations is daunting. Clearly, the number of these cases are massively underreported due to a lack of research and deep understanding into the issues at hand". Walter added that ,"Tragically, as many parent-victims of international parental child abduction realize, the parent-victim is usually unaware that the abduction is about to occur until the criminal act occurs. With the correct legal strategy, it is possible for a parent to reunite with the child. This work involves experience in criminal and family law. It is my hope to bring the experience I have gained over the past 40 years practicing in both the family law and criminal law arena to the Foundation, as we continue to conduct various research, while helping build attorney networks that could assist targeted children and parents. At the end of the day, it is our hope to raise the bar on social and judicial education so that we will see a dramatic reduction in these types of cases. I am very committed to that, as I am honored to become a Director of the I CARE Foundation."
The Hague Convention on The Civil Aspects of International Child Abduction comes into play so long as the country where the child was abducted from and to are both Hague signatory states.
The Law Offices of Joel Walter provides a team of highly experienced counsel familiar with the legal complexities of international parental child abduction, professionals who practice regularly in state and federal court, intricate and thorough legal strategies based upon optimizing various domestic and international laws, professional relationships with a diverse group of international family lawyers capable of acting immediately to ensure the return of the abducted child, strategies and representation that will assist you in preventing an international child abduction from occurring, and assistance in enrolling your child in various federal child abduction prevention programs and the representation and ability to initiate Hague Convention proceedings.
Mr. Walter is a member of the National Association of Criminal Defense Lawyers, the New York Criminal Bar Association, the New York County Lawyers' Association (criminal and family law sections),a Director of the International Child Abduction Research and Enlightenment ( I CARE) Foundation, and an attorney on the State Department's "Hague Convention Attorney Network".
Peter Thomas Senese, a Director of the I CARE Foundation added, "It is a great accomplishment to have a person such as Joel Walter join the foundation's Board of Directors. Mr. Walter is a very intelligent litigator who thinks is paradines: something that is extremely useful when dealing with complex cases involving either the prevention or attempted reunification of parent and child. Mr. Walter is honest, considerate, and dedicated. His years of extraordinary legal experience add a very unique presence to our board. The Foundation is very fortunate to have Joel Walter join our team. And on a personal level, when I was forced to Chase The Cyclone of international child abduction, Joel Walter was the first lawyer I turned to."
###