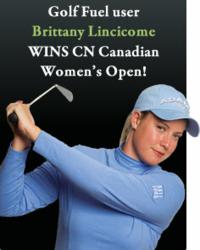 While 65 may be the new 55, that doesn't mean people aren't paying the price in the form of growing number of sports-related injuries.
Austin, TX. (PRWEB) November 26, 2011
Bucking a downward trend in print media that has seen more than 900 magazines fold in the last two years alone, golfersadvice.com recently announced the publication of a new monthly golf magazine catering primarily to baby boomers.
"We're sort of doing things backwards," said Joe Brown, senior editor at golfersadvice.com, an online golf tips and news destination. "While many traditional magazines are going online in an attempt to save their brand, we've decided to expand into print to cater to the over-sixty set – a group that is playing more rounds of golf per capita than any other demographic by far."
The new magazine, to be called 'Scoring Over Sixty,' will focus not only on golf tips for seniors, but a myriad of subjects ranging from health to marriage and relationships.
"We've been fortunate with golfersadvice.com in terms of advertising revenue, and strong numbers of unique visitors that have bookmarked us for news and golf tips on a daily basis," said Brown, who worked for a large metropolitan newspaper for 24 years before it shuttered its doors last December. "With over 10,000 people turning 65 every day, many of whom still enjoy reading the daily newspaper and subscribing to their favorite magazines, we felt the growth potential for this vibrant market was simply too large to ignore."
If the magazine's title – Scoring Over Sixty – sounds a bit racy, that's no accident, says Brown. "Over 13 percent of the U.S. population is over 65, and they certainly aren't acting their age. From snowboarding to inline skating, men and women in the sixties are participating in every sport, enjoying each other and playing tons of golf."
According to Brown, the new magazine will include the usual golf tips, golf travel destinations and tournament coverage – but also focus on health, sexual issues and ways to prevent injuries on the golf course.
"While 65 may be the new 55, that doesn't mean people aren't paying the price in the form of growing number of sports-related injuries," Brown said. "Scoring Over Sixty will be dealing with everything from exercise to supplements... from holistic medicine to the latest in chiropractic care. And as for our staff, we're admit to practicing age discrimination – everybody will be sixty and above to better identify and write about issues impacting their age group."
The new magazine will also spend plenty of ink covering the Championship Tour, where there's no shortage of golfers play great golf well into their sixties.
"If our readers are looking for inspiration, there's no shortage of it on the Championship Tour," said Brown. "You've got Tom Watson, Bob Gilder, Larry Nelson and many others either winning golf tournaments or in contention week after week. For example, just look at Hale Irwin, who recently made a strong run at the Senior PGA Championship... at 66!"
Brown believes while seniors have embraced their Smart Phones, iPads and laptops, they still enjoy reading a good book and subscribing to a magazine that interests them.
"We don't expect to be the next ESPN the magazine, but we are hopeful that expanding from web to print will set a new, positive trend in publishing," Brown said. "We think there are still people, especially among baby boomers, who enjoy opening their mailbox and leafing through the pages of something tangible that looks great on the coffee table."
For additional information on the new golf magazine, Scoring Over Sixty, go to http://golfersadvice.com/.
###