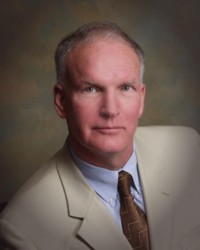 Clovis, CA (PRWEB) November 28, 2011
Professional Mediator and author Douglas Noll exposes the driving force behind America's current civil political and economic unrest, and how this dissension differs from other civil uprisings throughout U.S. history in his book Elusive Peace: How Modern Diplomatic Strategies Could Better Resolve World Conflicts (Prometheus 2012).
"In Elusive Peace I point to distributive justice as the explanation for America's current civil uprisings and conflicts. Distributive justice is based on a three-legged stool of equity, equality, and need. People want to be rewarded based on their contributions. People believe the more profits they make, the more they should be paid. And, people believe they all should be entitled to an equal share of the benefits. People also reason that those who cannot sufficiently take care of themselves should be supported. If any of the legs of equity, equality and need are out of balance, citizens feel a sense of injustice," explains Noll.
"To apply distributive justice to today's circumstances one must realize that numerous family homes are worth less than the loans against them. The American consumer economy is upside down. People perceive a social disconnect between the elite wealthy segment of society and everyone else. With the disparity in wealth between the top 1% and the rest of America, a major portion of citizens feeling a strong enough sense of distributive injustice to take action in the form of protests and joining forces through social media," Noll says.
Elusive Peace: How Modern Diplomatic Strategies could Better Resolve World Conflicts is a historic review of peace negotiations during pivotal world conflicts with U.S. involvement, outcomes, and makes a case for the ideal strategies needed to create sustainable and successful outcomes to resolve conflict. Noll explains the dynamics of how neuropsychology, cultural beliefs, dogmas, fears and biases play a role in peace negotiations. Noll makes a case for having highly skilled mediators at peace negotiation tables in order to better resolve conflicts at home, in business, politically, culturally, and across the world.
About Doug
After a successful 22 year trial career, Douglas E. Noll found litigation to be a wasteful way to resolve conflicts, and earned his Masters Degree in Peacemaking and Conflict Studies. Today, Douglas is a nationally recognized mediator, international peace advocate and speaker, and professor. He hosts The Doug Noll Show, a weekly radio program dedicated to giving a voice to international peacemakers. His current pro bono project Prison of Peace trains murderers committed to life sentences in the largest women's prison in the world to become peacemakers and mediators.
Noll was recently selected from a worldwide search as one of 194 mediators to be included in the International Who's Who of Commercial Mediation. Doug is the 2012 President of the California Conflict Resolution Council.
Professionally, Doug is a Distinguished Fellow of the International Academy of Mediators, a Distinguished Fellow of the American College of Civil Trial Mediators and on the American Arbitration Association panel of mediators and arbitrators. Doug was one of the first U.S. mediators certified under the international mediator standards established by the International Mediation Institute based in The Hague, Netherlands. Noll is a board member of Mediators Without Borders.
He is an author of the books Elusive Peace: How Modern Diplomatic Strategies Could Better Resolve World Conflicts (Prometheus, Spring 2011), Sex, Politics & Religion at the Office: The New Competitive Advantage (Auberry Press 2006), with John Boogaert, and Peacemaking: Practicing at the Intersection of Law and Human Conflict (Cascadia Publishing House 2002), and numerous chapters and articles on peacemaking, restorative justice, conflict resolution and mediation. Doug has been recognized as one of the Best Lawyers in America by U.S. News & World Report and is a Northern California Super Lawyer in Alternative Dispute Resolution. He has mediated over 1,500 conflicts, including business disputes, clergy sexual abuse cases, victim-offender criminal cases, and large litigated cases. His particular interest is in deep, intractable conflicts where emotions are running high.
Elusive Peace shows why we can no longer afford to allow political, diplomatic, and military leaders mediate peace accords. For more information visit http://www.elusivepeace.com. For media inquiries contact dianeden(at)centurytel(dot)net, or 503-678-1356.
###